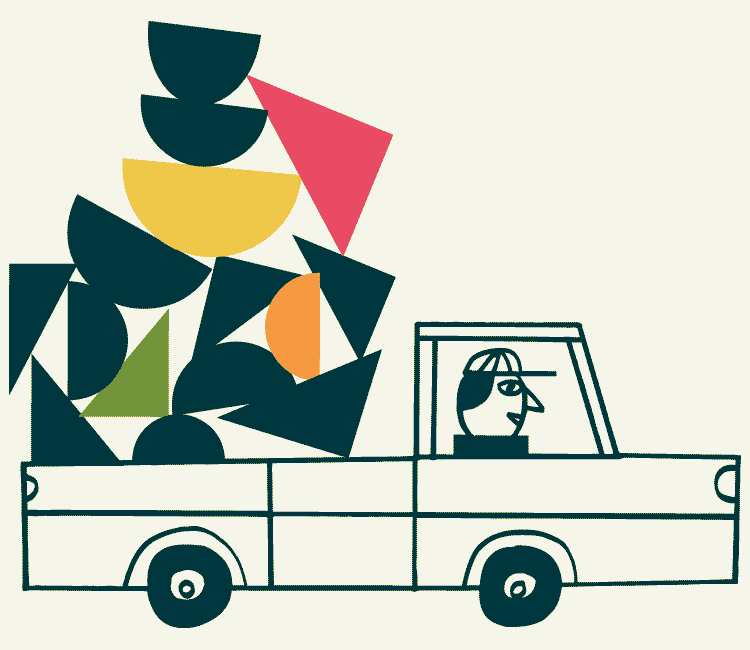 How to get started with The Zendesk Suite
Going omnichannel can seem intimidating, but

The Zendesk Suite

is all about making omnichannel support easier.
This playbook helps decision makers understand the thought process and the required steps needed for a successful omnichannel rollout. That includes collaborating on a deployment strategy, ensuring that your channels are set up properly, and conducting a rollout to your agents and customers.
Section 01
Why go omnichannel?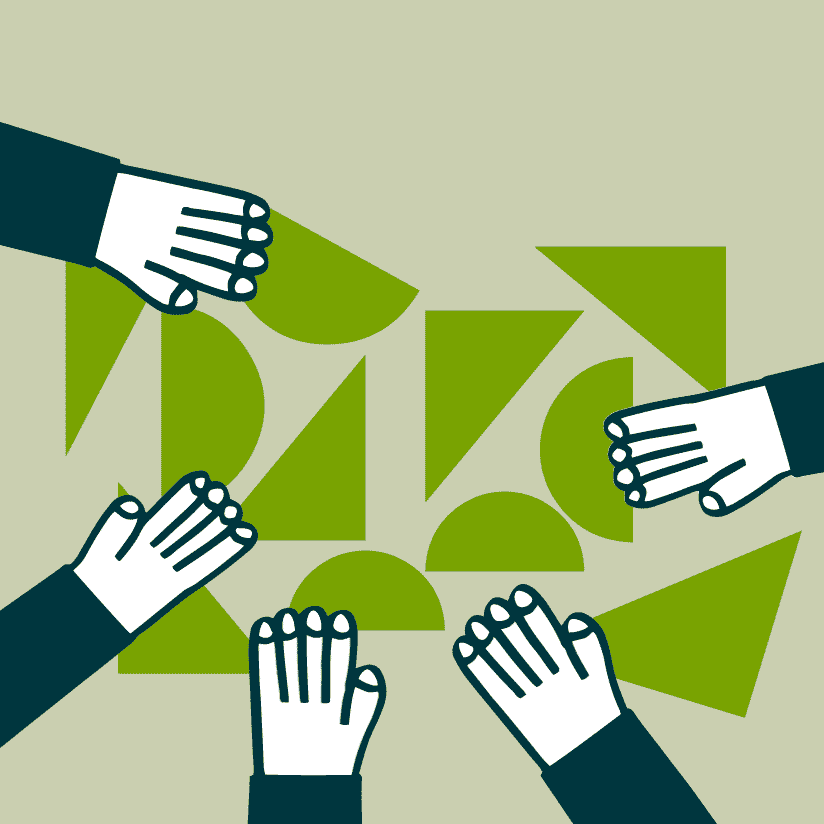 According to the Zendesk Customer Experience Trends Report 2020, companies that use an integrated omnichannel approach—compared to those that don't—have:
3X faster ticket resolution
75% shorter requester wait time
5.7X increase in productivity by being able to handle more tickets
Consumers have grown increasingly accustomed to having their conversations flow seamlessly between channels.
When interacting with customer service, customers want to be able to begin communication in one channel and, if needed, later follow up or finish in another without having to repeat themselves. Keeping the context of a conversation consistent ultimately leads to a better customer experience.
An omnichannel solution integrates channels to provide a consistent customer experience. It allows customers to reach you in whichever way is best for them—web, mobile app, email, voice, chat, or popular social messaging apps—and easily continue the dialogue across every channel.
The Zendesk Suite is a solution you can use to create an omnichannel customer service experience, but choosing it doesn't mean you're automatically set up for success.
Section 02
Crafting a deployment strategy
An effective deployment strategy first requires you to think about how you can use The Zendesk Suite in a way that makes sense for your business, customers, and team.
It's important to fully understand the complexity and urgency of the service you offer, as well as the ways in which your customers want to engage with your business.
A holistic approach to planning an omnichannel deployment is critical; it will help you develop a realistic timeline, identify dependencies, and avoid mistakes.
Focus on how to offer your customers the right channel at the right time (see figure 1).
Let's say your company sells clothing. Many of your customers may have time-sensitive questions about shipping, sizes, or returns. These are topics best addressed through self-service, a quick live chat, or through social messaging apps like Facebook Messenger or WhatsApp. Understanding what your customers need allows you to prioritize which channels to rollout first.
This is just an example of the channels you'll want to emphasize in your deployment strategy. It's dependent on your industry and the products you provide. If you provide something more complex, such as a financial instrument like an annuity, you might want to focus on phone support or face-to-face conversations via a video integration.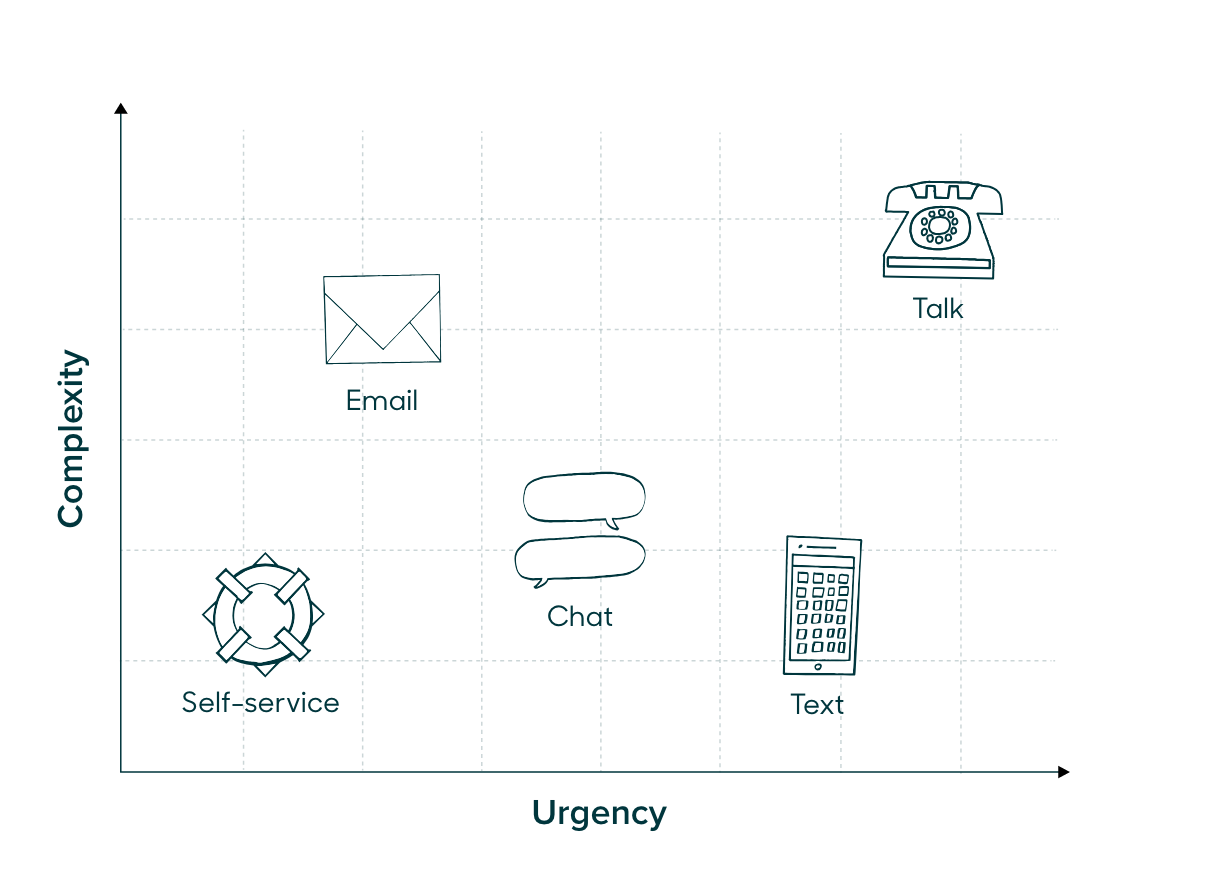 Regardless of your industry or the products/services you provide, there are important questions to answer when building out a deployment strategy:
Channel-specific:
Which support channels do your customers engage with?
On which channel do most of your tickets come in? Emails, phone calls, chats, messaging apps, or some other channel?
What's your ideal mix of channels?
Agent-specific:
How will you staff channels?
How will you train agents?
What's the agent workflow for working across channels?
Organization-specific:
How do you provide both reactive and proactive support?
Is your customer support outsourced? Is it being moved in-house?
Are you planning to discontinue other systems? How will you migrate information from those systems?
Will third-parties be involved?
How will knowledge sharing be conducted?
Deploying with a phased approach: Rolling out The Zendesk Suite
A calculated rollout gives agents and admins the opportunity to learn the basics and nuances of each channel.
With The Zendesk Suite, agents and admins are enabled to immediately access all the products and capabilities: Support, help center, chat, voice, and the social messaging add-on. That gives them a lot to work with.
The first step with The Zendesk Suite is always to get Support up and running. From there, you can tailor the omnichannel experience to the needs of your company and customers. That might mean making live chat or social messaging available right away, having your agents ready at the phones, or building out your self-service offerings.
We recommend a phased approach. Below you'll find a breakdown of each product and key capabilities within The Zendesk Suite along with 5 critical steps for getting started with each one.
We recommend the following phased approach:
Section 03
Staffing your channels
As a business leader, there are considerations to make for staffing your channels.
Do you have a dedicated model where you can ask agents to focus on a specific area? Or a shared model where agents are empowered to staff multiple channels?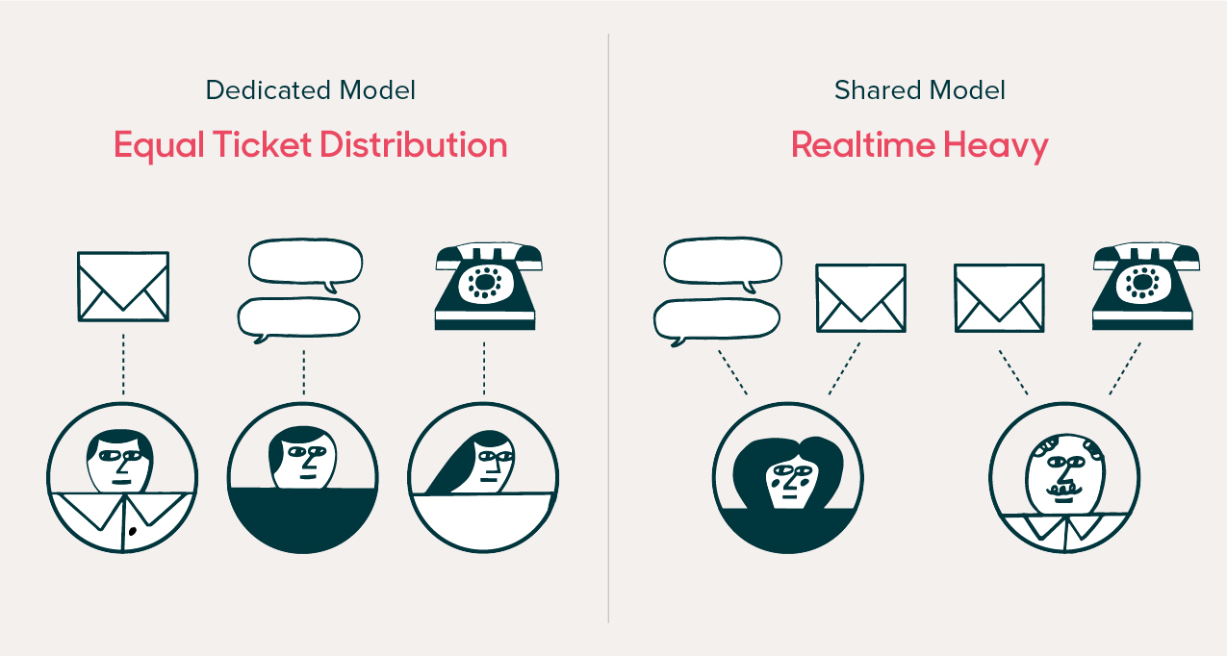 The shared model enables agents to have greater agility in the way you approach your business. The dedicated model enables specialists for specific channels and may be more efficient in your organization.
Larger teams with larger customer bases generally have more dedicated agents. Smaller teams usually opt for more of a blended or shared model that's optimized for agility. But of course, nothing is set in stone. Agents in dedicated models may have to leverage other channels to deal with escalation, capacity issues, and even for greater agent satisfaction (with the variety provided to them). Things change, which is why The Zendesk Suite gives you the flexibility to change your agent model from dedicated to shared—whenever you need.
Staffing for the new channel rollout
Take a phased approach to the rollout. Begin with a beta and staff the channel with senior team members who have been trained to support the new channel. Senior agents will be able to answer questions quickly and accurately and are less likely to be thrown by any workflow change.
Take advantage of agents who have had experience using a specific channel in previous jobs. These could be agents you already have on your staff or new agents you'll hire to support the new channel.
Keep channel shifts short at the beginning. If you have sufficient staff, it's worthwhile to keep shifts short at the beginning, rotating through your agents, so they can experience the channel and then process any lessons they learn.
Section 04
Going live & maximizing the value of The Zendesk Suite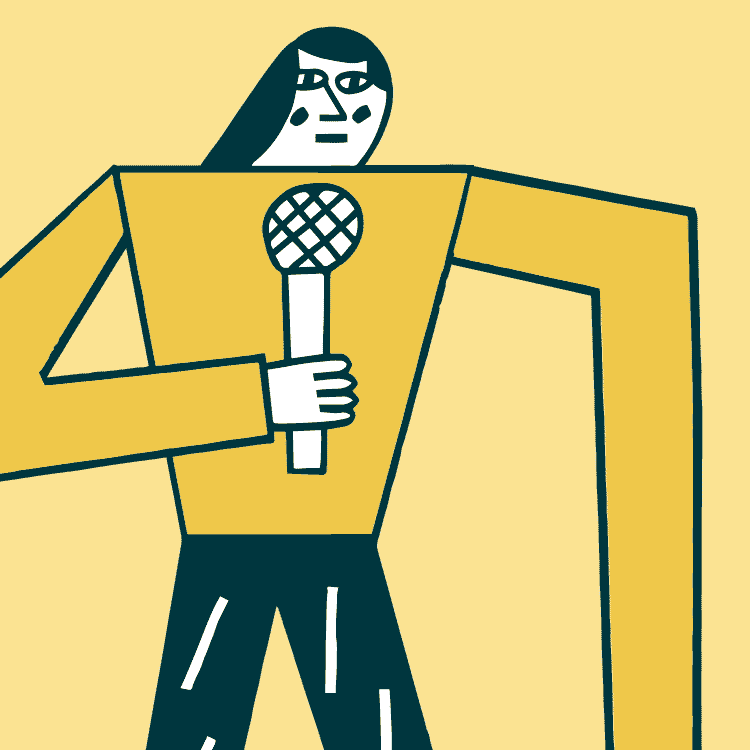 Getting the most value out of The Zendesk Suite centers around your workflow and giving your customers a seamless experience.
That means thinking about how you can best operate to have natural conversations across channels with your customer.
Let's look at an example:
Your support organization receives calls.
Through Support, you can designate a group of agents that will respond to calls via voice.
Then, you can create business rules that route calls to available agents based on your scheduled business hours.
Perhaps there are agents in a different region that the call can be routed to, or you can create a trigger to prioritize those tickets in Support when business hours resume. The Zendesk Suite can accommodate a multitude of situations and solutions.
Here are a couple more examples:
Tickets coming to and from voice, chat, help center, and social messaging are affected by the business rules that are designated in Support, where they can be automatically routed based on your ticket workflows. For example, an urgent question from a live chat can receive higher priority than a ticket that comes in from help center.
You can create custom triggers based on your customers' preferences. Say a customer leaves a voice voicemail during non-operating hours; a Support ticket will be created and the customer receives an email to let them know their request was received. But your customers may prefer a reply from the channel of their choosing. A custom trigger can send an email only after you try to reach them a few times by phone first.
Going live with your channels
Before you roll out The Zendesk Suite to your customers, think about how they get your contact information. Do they do a general search that brings them to your website or Help Center? Once they are there, do they search for a support email or phone number? Where is your contact information located?
This matters because if a customer starts a conversation in one channel and finishes it in another, you'll want to make it as easy as possible for them to switch channels (especially if it's from your website or Help Center).
The web widget is perfect for this
It's an important tool for providing your customers with an omnichannel customer support experience. It can be added to any of your web properties to give customers quick access to your available support. From the web widget, customers can access the Help Center, request a call with an agent, chat immediately with a live agent, or fill out a form to be contacted in the future.
When offering live chat with The Zendesk Suite, we recommend using the web widget over the chat Widget. Customers can still initiate a chat if they want to, or they can choose a support option that's more appropriate for their inquiry.