FAQ page
19 stellar FAQ page examples and how to create one (+ template)
FAQs are important customer-facing resources every business should have. Take a look at some FAQ page examples for inspiration to make your own.
By Molly Murphy, Contributing Writer
Last updated November 14, 2023
Frequently asked question (FAQ) pages are often overlooked in lieu of other website additions, like product pages, or general company needs, like hiring and product integrations.
While all these resources benefit a business, creating an asset that allows customers to find their own answers is invaluable. Between the cost savings self-service options bring and the customer satisfaction that comes with fast support, you shouldn't overlook FAQs.
In this guide, we'll go over the basics of FAQs and answer common questions about this self-service tool. Here's a quick look at everything we'll cover:
What is an FAQ page?
A frequently asked questions page—or an FAQ page for short—is a key part of a knowledge base because it addresses your customers' most common questions and is useful at all stages of the customer journey. FAQs start with a question and then provide a concise answer.
While many think of FAQs as a basic list of questions and answers, some businesses incorporate them into a single section when building a larger help center. The help center functions as a comprehensive knowledge base that empowers customers to independently find solutions.
Within a knowledge base template, FAQs can function as standalone articles. For example, businesses can incorporate the question "How do I set up a password?" into a longer series such as "How to set up your account."
Why are FAQ pages important to have?
FAQs are important for a few reasons, including:
Accessibility: Links on an FAQ page guide users through your website, helping them find the information they need at any time.

Accuracy: The FAQ page should be a single source of truth, offering customers answers to general questions.

Affordability: When customers can get answers themselves, they don't have to rely on customer service agents. This ultimately lowers payroll costs.
The purpose of an FAQ page is to provide quick answers to common questions that your business can anticipate. Companies should continuously expand this resource as they acquire more data.
"Having an FAQ page is a way to be more proactive and predictive with what your customers or clients are going to need help with. It's also an opportunity to point people in the direction you want them to go. If there's something you want to make sure they see, an FAQ is a great place to put it."
–Maddie Hoffman, director of self-service and automation at Zendesk
19 FAQ page examples
Before you build your own FAQ page, you should know what features to include.
We rounded up a selection of 19 FAQ examples with unique characteristics—such as user experience (UX), design, and additional self-service offerings—that make these pages especially successful.
1. AdEspresso
Ad campaign company AdEspresso aims for simplicity on its FAQ page with only a handful of questions and answers. Each question, when clicked, goes to a micro-blog with hyperlinks that guide the user to more information.
And if readers don't see the question and answer they're looking for on the page, AdEspresso's intro paragraph provides additional online resources, as well as the option to contact customer support.
The resulting FAQ page is straightforward, intuitive, and genuinely helpful—attributes any customer will appreciate.
Image source
2. Adobe Creative Cloud
Adobe, a company well known for its powerful design and editing products, opted for a more traditional FAQ approach by only listing questions and answers—proving that a simple design layout can still be effective.
Image source
The Creative Cloud FAQ page is successful because it offers several ways for users to search. These include a:
Search bar
Sidebar menu that lists different categories
Set of commonly asked questions separated by category headings
Virtual assistant chat feature
As a bonus, Adobe ends the page by requesting reader feedback in order to improve its FAQ offerings.
3. Airbnb
Airbnb is the first knowledge base FAQ in this roundup. Rather than adopting a typical Q&A format, the homestay and experiences company lists several common questions for hosts, linking out to robust resource pages.
Image source
The resource articles answer questions in several different ways, including:
Scannable copy
Hosting tips
Videos
Animations
Because this particular knowledge base is centered on the hosting experience, Airbnb also provides opportunities for users to ask other hosts questions via a community forum.
4. Airtable
Cloud collaboration company Airtable allows customers to take an active role in their own customer service experience, offering users a community forum where they can post their questions or state the issues they're experiencing and receive suggestions from others.
Airtable customers can filter through other users' questions by selecting a support category at the top of the page or scrolling down and toggling to the "Solutions" tab.
Image source
This self-service alternative allows customers to rely on others who have been in their situation rather than waiting for a customer service representative to become available. But with easy ways to contact customer support or review step-by-step guides, additional resources are always readily available.
5. Ancestry
Ancestry teaches customers about their genealogy through DNA and data. So, it's not surprising that the company's FAQ page offers a highly personalized experience, too.
Image source
If you sign in before browsing through the FAQs, Ancestry tailors the suggested links based on your account and unique genetic results.
It's a nice touch and allows Ancestry to show customers that it understands them.
6. DoggieLawn
DoggieLawn, an eco-friendly dog potty grass distributor, has a pretty standard-looking FAQ page at first glance—with easy-to-read font, scannable answers, and accordion questions. But it uses some live chat best practices that take it a step further.
Image source
DoggieLawn's FAQ page offers a live support option, so customers can quickly chat with a rep when necessary. If users browse the page Monday through Friday between 5 a.m. and midnight (PT), a chat box in the bottom left corner will connect them with a live rep.
This is a great solution if the answer customers need isn't on the FAQ page. And by keeping this chat feature on the FAQ page, DoggieLawn encourages customers to stay on its site while an agent addresses their issue or question.
7. Etsy
The Etsy Help Center has an organized format that caters equally to sellers and shoppers. The e-commerce company leads with a search bar to help users find what they're looking for faster. And immediately under the search bar is a "get help with an order" button, making it quick and simple for customers to get support for their orders.
Image source
Another cool thing Etsy does is provide two different menus—one for shoppers and one for sellers—with appropriately themed help topics. This way, shoppers and sellers can find relevant resources easily without digging through articles meant for the other group.
Customer help center articles fall under categories like:
Order issues and returns
Buyer safety tips
Searching for items
Shopping and gifting
Meanwhile, seller knowledge base articles cover:
Sales and import taxes
Receiving sales deposits
Creating listings
Stats and analytics
Shop management tools
8. Fabletics
Online subscription retailer Fabletics has a distinct FAQ page. Opening with a catalog of categories (and a search bar), users can select a topic before the page sends them to their next stop: a list of frequently asked questions.
Image source
Users can then select a question for a detailed answer, and they are offered a list of related questions and subjects in a sidebar.
But the thing that's truly special about Fabletics' help center is the interactivity it offers. The company keeps tabs on the efficacy of every FAQ by posing a single survey question at the end of each answer: "Was this article helpful?" Fabletics and its customers can see the results and make decisions accordingly.
9. Liquid Death
Liquid Death's FAQ page is simple yet effective. The largely untraditional brand makes it easy for users to quickly scan the page and find their questions before clicking on the plus sign to reveal the answer.
Image source
The FAQ page design also ensures that different categories are legible and easily distinguishable, with gold text in the headings and convenient accordion dropdowns.
10. Mailchimp
Mailchimp's FAQ webpage offers several opportunities for users to contact support through call-to-action (CTA) buttons or via the chat feature at the bottom of the page. The company even provides instructions to help users request customer service in the FAQs.
Image source
The email automation company also enhances the UX using a sidebar with a category overview and jump-to links, information about additional resources, and messages that encourage sales conversions.
11. McDonald's
The McDonald's FAQ page is simple, but we like it because it incorporates filters—a great feature that enhances the user experience.
The fast-food chain has over 200 help center articles, and rather than endlessly tapping the "Load more" button, readers can use filters to narrow down results.
Image source
12. Microsoft
While the UX design is a bit lackluster, Microsoft still achieves a solid FAQ page that helps visitors quickly navigate through topics without taking them off-page.
At the top of the Microsoft 365 page, there's a jump-to list. In this case, it's an unordered list of all the categories the page covers. When the user clicks on a subject, the page automatically takes them to the correct category or question.
Image source
13. Nintendo
Nintendo boasts a traditional, streamlined FAQ page. Due to its length, Nintendo's FAQ utilizes jump-to lists—allowing users to click on the question that relates to their own and jump to the section of the page that answers it.
Image source
Nintendo also creates a strong self-service experience by sharing answers in a readable format along with different language options. Most questions follow a standard structure, explaining a tool or concept and then elaborating on the resolution.
This strategy ensures that users find answers to all aspects of their questions, increasing the likelihood that they'll find a resolution.
14. Upwork
Upwork has one of the most successful FAQ pages around, thanks to features like:
A search bar that recommends common searches
A filtering feature that sorts help center articles for freelancers, agencies, clients, and enterprise clients
Clean and scannable help categories
Recommended topics
Image source
The FAQ page also gives visitors the option to connect with a support agent or the Upwork Community.
Vrbo's FAQ page shows how a parent company can effectively answer commonly asked questions about its subsidiaries while keeping the branding and information regarding each one separate.
Image source
In this case, Expedia Group—Vrbo's parent company—hosts the vacation rental marketplace's FAQ page on its site.
Vrbo's FAQ page is successful because it follows best practices such as organized categories, jump-to links, accordion dropdowns, and a rating survey. All these features improve scannability and ongoing customer satisfaction.
Wandering Bear's FAQ page stands out thanks to its humorous, thorough, and informative answers. The brand is known for its quirky voice, so humor is a great addition to its FAQ page. It shows the coffee retailer's personality and may even disarm an irritated customer searching for a solution.
Image source
The WhatsApp FAQ page takes a unique approach. On the left, it has a table of contents with a drop-down menu. Users can select any category to see all options and quickly find the best match for their query.
Or, for common questions, visitors can peruse the right side of the page for popular topics and articles. WhatsApp also has a search bar at the top of its help center for people who prefer to search for an answer like they would with a standard search engine.
Image source
Wistia, a video content hosting platform, boasts an FAQ page with a floating footer that follows you as you scroll down the page.
Image source
The footer contains the same search bar that's at the top of the page, plus a button to easily submit a support ticket. This means customers can explore the knowledge library, but as soon as they need more help, there's immediately a way to ask for assistance.
We saved the best for last: Zendesk. While we may be biased, customer care and self-service are our bread and butter, and our customers will back us up.
Zendesk allows visitors to browse help center resources by solution (product), administrative topics, guides (for agents and developers), company and community news, and more. When a user selects a topic, our website will direct them to the correct page.
Our FAQ page also allows users to review commonly asked questions for accounts and billing, cross-product, and data privacy—all of which are linked to support center articles.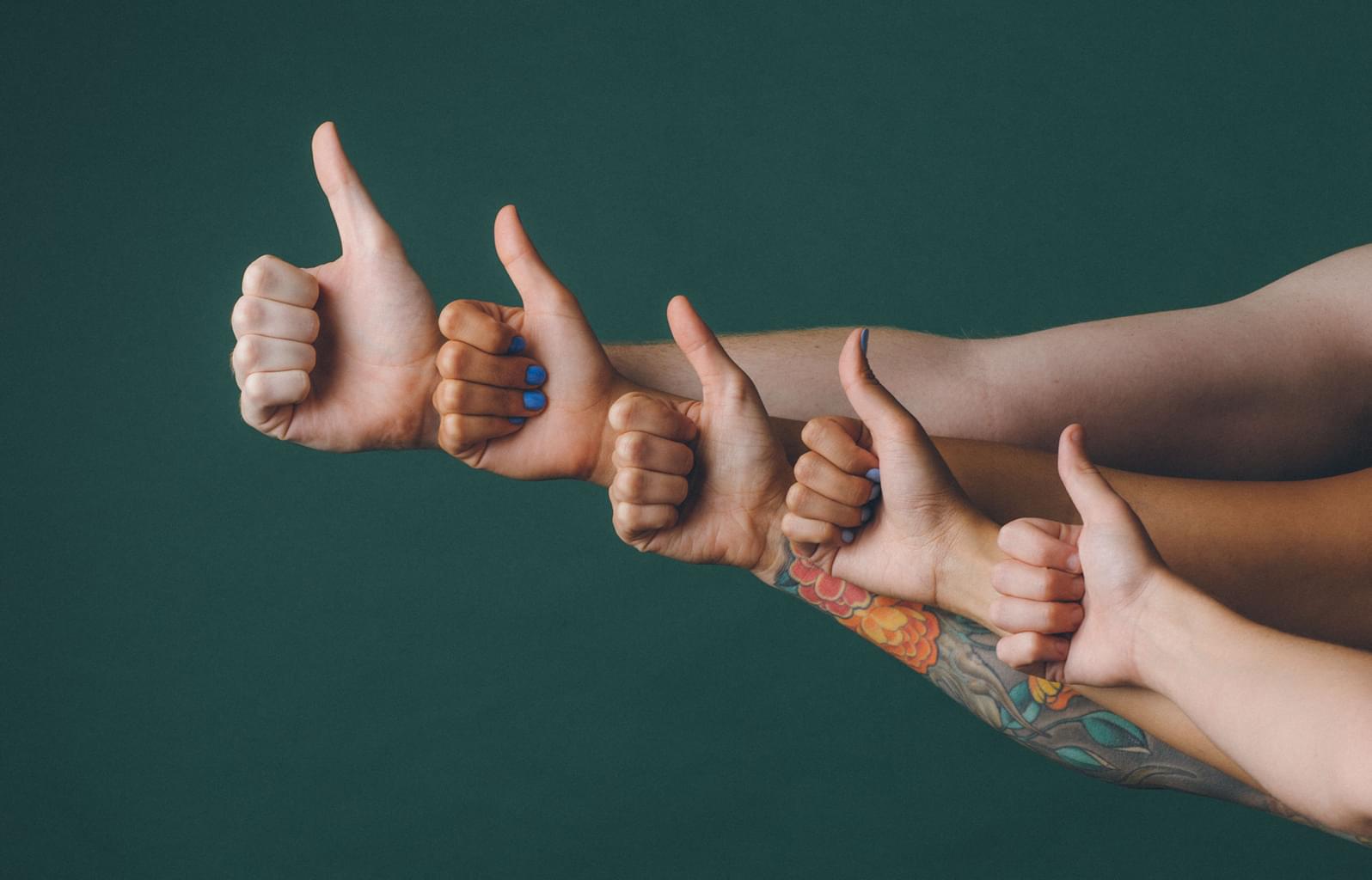 Free FAQ page design guide
Download our free guide today to uncover the key to designing a great FAQ page. Don't miss out on valuable insights that will level up your knowledge base.
How to create an FAQ page: 8 best practices
FAQ pages should be thorough, easy to navigate, and genuinely helpful. To provide that kind of self-service experience, here are some universal FAQ best practices you'll want to adhere to.
1. Use data to pick the right questions
To create a comprehensive FAQ page or suggest related questions, knowledge management teams should be prepared to analyze a lot of customer interaction data. Use tools like Google Search Console (GSC), sales and support data, knowledge management systems, and other metric tracking tools to understand customer needs and questions.
Data must inform your FAQ questions for it to effectively:
Answer customer questions
Support new and returning customers
Cater to varying search intent
Talk to your agents as well. They can tell you what questions they're regularly fielding or handling so you can create self-service articles to direct customers to.
2. Answer questions in multiple formats
People have different learning styles and preferences—this also applies to how people search.
"There are some people who are going to type the whole sentence and some people who are going to type two keywords," says Madison Hoffman, director of self-service and automation at Zendesk. "Understanding how your customers describe their issue makes it likelier that you'll get your FAQ in front of them via search."
The four primary learning styles you should keep in mind are:
Visual
Auditory
Kinesthetic
Reading and writing
Factors like urgency or subject matter may influence the way customers want to consume knowledge. If a concept is confusing, a viewer may prefer to watch a video with step-by-step instructions. If it's a simple yes or no question, they'll likely prefer a fast, one-sentence answer.
3. Decide how to structure the FAQ section
If you present all your frequently asked questions as one long list, customers may tire of searching for the answer they need. Instead, organize your FAQ page by topic, grouping inquiries that address the same subject.
If you have a lot of information to cover, you may need to make separate FAQ pages for different audiences or use cases.
Once you identify the most frequently asked questions, pay attention to the precise wording and phrasing customers use. Mimic your audience's language patterns to make questions more scannable and improve the overall customer experience.
4. Settle on an FAQ page design
Another way to make FAQ pages more engaging is to break up the text with helpful graphics, pictures, or short videos.
"More and more, we are finding that people want or even expect visual aids," Hoffman says. "Whether that's through screenshots or short video tutorials, it goes over well because it provides another way [for] people [to] learn."
Although creating video content can be more time-consuming, customers will appreciate the effort. And if a recorded tutorial can sufficiently explain a concept or provide clear instructions to customers, your support agents won't need to—making the process more efficient for everyone.
5. Make your FAQ page easy to find
Help users find your FAQ easily by linking to it on highly visible web pages like:
The homepage
A landing page
The navigation menu
You can also attract attention by sharing it in your social media bios on platforms like Facebook, Instagram, and LinkedIn.
Here are some examples of URLs that can help Google recommend your page so customers can find it:
website.com/how-it-works
website.com/faq
website.com/frequently-asked-questions
website.com/support
website.com/help-center
6. Make it easy for users to contact support
On an FAQ page, you should also incorporate multiple opportunities for a customer to contact a support agent if they can't find their answer. You can do this in a few different ways.
Sticky navigation menu: All businesses should link to their contact page in the navigation bar at the top of their website. They can also make their nav bar sticky so it will stay in view as the user scrolls. This makes it easy for users to contact support without wasting time or losing their place.
Chat: Add a chat widget to your business website so users can receive help from a chatbot or via live chat. Live chat and virtual agents are great for delivering real-time support, especially for issues that are not overly complex or urgent.
CTAs: If you have a long FAQ page, consider strategically placing call-to-action sections so users can easily contact a company representative for help. Placing a CTA near sales-related topics also offers an opportunity for conversion.
7. Track progress and performance
Once your FAQ is live, continuously monitor its performance to determine when updates are needed. You can do this by monitoring:
Page traffic: If you publish an FAQ with relevant keywords and valuable content, you should start to see an uptick in traffic. If you notice a drop in traffic after a few months, it may be time to make updates.

Bounce rates: If your FAQ links out to other pages on your site, this is an important way to understand if people are finding content that applies to them. When you see high bounce rates, review the data to see what questions you still need to answer.

Returning visitors: If a user comes back to your FAQ multiple times, chances are they successfully found answers there in the past and consider it a good resource.
8. Build processes for updating information
Set criteria for updating your FAQ. What must occur to warrant an update? Some common reasons include:
Updating product messaging
Launching a new offering
Declining metrics
Recurring questions
Once you identify these criteria, you can use a content management system to keep tabs on necessary publishing updates.
FAQ template
Sometimes, an FAQ page is a long list of questions and answers. But many businesses are taking a more modern approach and incorporating FAQs into an extensive help center.
Regardless, an effective FAQ page includes the following:
Navigation menu
Search bar
Featured articles
Frequently asked questions
CTA
Live chat widget
If you choose to combine your FAQ and help center, follow this FAQ page template for an idea of what it should look like.
Download the free Zendesk guide to learn more about crafting effective Q&As and designing an FAQ page.
Common questions to include in FAQs
Here are some examples of popular questions that businesses across industries answer in their FAQ. Feel free to copy and paste any of these and tweak them to your liking. Or use them to come up with new questions!
Account:
How can I reset my password?
How do I edit my account information?
Can I reset my security questions?
General:
Do you have a warranty?
Do I need to sign a contract?
Do you have any physical locations?
Orders:
What is your return policy?
What should I do if my order is lost, stolen, or damaged?
How can I track my order?
When can I expect my preorder to arrive?
Payment:
What payment methods do you accept?
Do you sell gift cards?
How can I check my gift card balance?
Can I make a purchase using financing platforms like Klarna or Afterpay?
Do you offer Apple Pay?
Product or service questions:
What products do you offer?
What services do you offer?
Shipping and delivery:
How long does shipping take?
Do you ship internationally?
Do you offer free shipping?
Most of these questions work for any business, but you will need to come up with specific questions based on your unique offerings. This includes product-specific troubleshooting questions and answers about bugs or updates.
FAQs about FAQ pages
Do you need a page for frequently asked questions?
A good FAQ page is an important part of a knowledge base. You can conduct business without it, but having one can help save operational costs and make it easier for customers to solve their own problems.
What are other ways to answer frequently asked questions?
You don't have to use a traditional FAQ page to answer every frequently asked question. Here are some other options:
AI chatbots: When customers type their query in a chat or messaging conversation, an AI-powered bot can suggest a relevant article and ask if it solves their problem—no searching or scrolling required. If the customer says no, they'll be routed to a human agent instead.
Videos: Audiovisual learners may benefit from videos that answer their questions. To accommodate these people, you can create live tutorials or explainer videos.

Infographics: For questions with step-by-step answers like "How do you build a dresser?" infographics can break down the solution into bite-size pieces and further support readers with visuals.
Off-page guides: Knowledge base FAQs often guide users to forums or off-page to comprehensive guides that cover everything there is to know about a specific process, product, service, or feature.
These FAQ solutions can serve as a part of a knowledge base without following a Q&A format.
How do knowledge bases differ from FAQ pages?
FAQs list frequently asked questions and answer them. A knowledge base also does this, but it functions as a larger catalog of information and may also provide resources like articles, video tutorials, and downloadable guides.
Where can you publish an FAQ page?
Businesses can publish FAQ pages on their website. To make the page easier to find, link to it in the navigation bar or on product pages where you anticipate customers may have additional questions.
Are FAQs good for SEO?
Yes, FAQ pages offer numerous search engine optimization (SEO) opportunities, including:
Keywords: Incorporate topical keywords that can help your site rank at the top of search results—especially for local searches.

Internal linking: Link to other pages on your website to create a natural path for users to follow.

FAQ schema markup: This piece of code helps Google understand that the page contains a list of questions and answers and ranks on the SERP (search engine results page) accordingly.
If you utilize all of these and keep your FAQs clean, concise, and informational, you may also start to appear in featured snippets—a box Google highlights on the SERP to quickly answer a question or attract users to a high-caliber resource.
Do more with your FAQs
Creating the best FAQ page is the first step to a self-service solution. But to get the most out of your FAQ software, consider turning questions into macros in your ticketing system to provide automated responses during customer chats.
Or consider building out training videos, community forums, or a how-to article series. Once you're offering multiple self-service channels, you'll be well on your way to forming a comprehensive help center that empowers your customers to find their own solutions.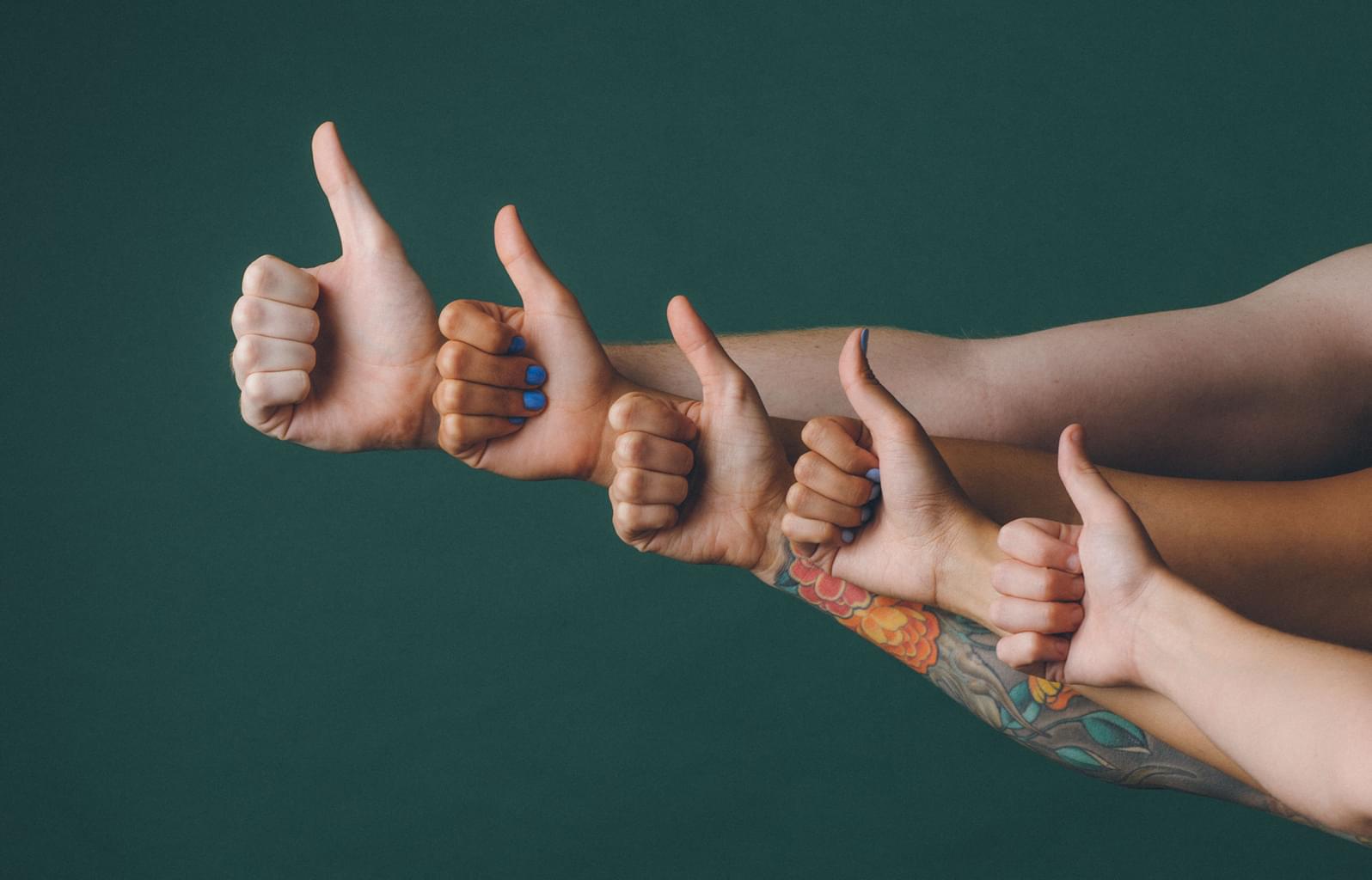 Free FAQ page design guide
Download our free guide today to uncover the key to designing a great FAQ page. Don't miss out on valuable insights that will level up your knowledge base.
Related stories
At a time of sky-high customer expectations, staffing shortages, and economic uncertainty, AI helps customer service teams scale—and stay nimble.