Sales management software
10 best sales management software for small businesses
The right sales CRM can help your team close more deals and boost your business.
By Patrick Grieve, Contributing Writer
Last updated March 31, 2023
As a company grows, its ever-expanding sales team needs a capable CRM system to keep track of prospects and customers. Sales management software is used by many salespeople to organize their contacts, manage their pipeline, and streamline workflows and organizational processes for maximum efficiency—allowing small businesses to get bigger.
Before settling on one CRM platform, it's important to carefully consider your criteria and weigh the pros and cons of the most popular options.
What small businesses should look for in sales management software
Picking the right sales management software is often critical to a startup's success. You want a software that meets your immediate needs but also makes sense as a long-term solution. If you eventually outgrow your sales CRM, moving all your data to a new platform can be costly, disruptive, and time-consuming. That's why it's best to take a "measure twice, cut once" approach when making your selection.
There are two key factors every small business should consider:
Total cost of ownership

Budgetary constraints always factor into a company's choice of vendor. Not every business bothers to calculate a CRM's true total cost of ownership (TOC), though.

When picking a sales management software, you may start by comparing the costs of competing packages, but there's more to TOC than just the list price.

"You have to also ask: Do I need to pay for implementation costs, consultants, ongoing maintenance fees, or add-ons?" says Josh Bean, Zendesk's senior director of product marketing. "And as I grow, what sneaky fees are there going to be?"

Many CRM providers offer a "free" version of their product but then charge for basic functions like reporting. Bean likens the process to purchasing a fixer-upper home; it can be easy to forget or to overlook the work you'll need to put in, and costs can easily compound. It's important to ensure that you account for all the potential costs that could make a sales management software more expensive in the long run.

Usability and credibility

Small businesses should also try to gauge the practicality of a sales CRM before committing to it.

"You need to consider ease of use as well as ease of setup," Bean says. Ask yourself: "Is it intuitive? Can I manage this myself, or do I need to pay someone else to actually get it set up for me? What kind of instructions or guidance is available?"

Many software providers offer free demos that can give you a sense of the CRM's usability. A free trial will also give you an opportunity to judge the quality of the vendor's customer support and time to investigate whether the product also comes backed with customer tutorials or other self-service and support options.

It's important to research the software company's reputation, too: "You should also be asking: Is [the software] secure?" Bean adds. "Is the company trusted?"

Customer testimonials, user ratings, and professional reviews can speak volumes about a CRM's credibility. That's why we looked at all three when compiling our list of the best sales management software options.
The top 10 sales software for small businesses
To create our list of the top CRM providers, we read user ratings on Capterra and G2, plus professional reviews by PCMag. The overviews below include both the pros and cons of each option—particularly as they relate to SMBs.
1. Zendesk Sell
Zendesk's sales CRM is a simple-to-use software tool designed with SMBs in mind.
"That's where our roots are," Bean says. "We are built with the usability expectations of a consumer product. So, we have 50-plus apps out of the box that you can just click and install. And that means you have really strong extendability."
Zendesk users seem to appreciate the sales management software's simplicity.
The sales CRM is also exceedingly easy to customize.
"You don't need to write code, and you don't have to do special implementation in workflow structures," Bean says. "You just go in and point and click and do whatever you need."
Calling Zendesk Sell an "excellent" sales management software option, PCMag noted the CRM is also integrated with Zendesk's "popular suite of self-service support, analytics, chat, and messaging solutions. This can make Zendesk an end-to-end customer experience platform for many SMBs."
However, PCMag also pointed out that "SMBs seeking a standalone CRM solution might find [Zendesk's] feature set overwhelming."
Zendesk Sell user ratings:
4.3 out of 5 on Capterra
4 out of 5 ("Excellent") on PCMag
4.3 stars out of 5 on G2
2. HubSpot
Thanks to the free version of its sales management software, HubSpot has become a popular CRM choice for many startups. In fact, most of the positive reviews for HubSpot's product position it as a solid "beginner" model.
But users are quick to criticize HubSpot's pricing structure. One reviewer compared the sales software to "freemium" games because expanding small businesses are forced to pay for various upgrades, so the expenses balloon quickly. Sometimes, those costs become more than what a small business can bear.
The HubSpot CRM pricing structure includes a $50 per month "Starter" level for two paid users, a $500 per month "Professional" level for five paid users, and a $12,000 per month "Enterprise" level for 10 paid users.
HubSpot user ratings:
4.5 out of 5 on Capterra
4 out of 5 ("Excellent") on PCMag
4.3 stars out of 5 on G2
3. Salesforce
Salesforce is another CRM with strong name recognition. Many users have praised it as a solid software solution—albeit one that can be quite expensive and time-consuming to configure.
Aside from cost and complexity, the most common customer complaint focuses on Salesforce's lackluster customer service.
Salesforce's complex nature can be a double-edged sword. SMBs should consider whether the full range of customizability is really what they need—will be a benefit or a pain point—especially considering Salesforce's pricing is competitive and its software is used by large multinational companies with different needs.
Salesforce user ratings:
4.4 out of 5 on Capterra
4.5 out of 5 ("Excellent") on PCMag
4.2 stars out of 5 on G2
4. Copper
A CRM built specifically for G Suite, Copper is fully integrated with popular tools like Gmail and Google Calendar.
According to PCMag, "the product does a great job of taking the ease of a typical Google application and applying it to a customer relationship management (CRM) app that may be slightly feature-poor compared to some of the competition."
In some cases, though, a very basic CRM is all a small business needs. Many Copper users mentioned switching from Salesforce or HubSpot, specifically to save money with a more stripped-down solution.
While some users appreciate the G Suite integration, others find it problematic.
The CRM's close connection to G Suite also makes it difficult to integrate with some other software tools.
Copper user ratings:
4.3 out of 5 on Capterra
4 out of 5 ("Excellent") on PCMag
4.6 stars out of 5 on G2
5. Pipedrive
Pipedrive is specifically made for SMBs. Some reviewers describe the tool as a good "beginner" CRM platform.
Most criticisms of Pipedrive focus on the relative lack of features. Users often call out specific functions they wish the CRM offered (or offered at a lower price).
Additionally, Pipedrive's 3.5-star PCMag review is tied with Nutshell for the lowest-rated CRM on this list.
Pipedrive user ratings:
4.5 out of 5 on Capterra
3.5 out of 5 ("Good") on PCMag
4.3 stars out of 5 on G2
6. Nutshell
Like Copper and Pipedrive, Nutshell is a smaller player in the sales management software game that exclusively targets SMBs.
Despite being in the SMB wheelhouse, Nutshell has no user or storage limits. Some reviewers also praise the software for being affordable and easy to use.
Many critics take issue with Nutshell's limited options for customization and poor capacity for growth. Some specific features have also been singled out as deficient.
Nutshell user ratings:
4.2 out of 5 on Capterra
3.5 out of 5 ("Good") on PCMag
4.2 stars out of 5 on G2
7. Insightly
Insightly is a sales management software with advanced functionality and a wide range of integration options. But it may not be a natural fit for startups and small businesses. According to PCMag, "Insightly's move to the mid-market product might price it out of SMBs consideration."
Still, some SMB users have praised Insightly as a solid option.
Insightly has some fierce critics, though—it has the lowest average Capterra rating of any CRM on this list. One user called it "frustrating to get started," and another concluded that the software has "all of the basic functionality of a CRM but feels outdated."
Insightly user ratings:
3.9 out of 5 on Capterra
4 out of 5 ("Excellent") on PCMag
4.1 stars out of 5 on G2
8. Nimble
Nimble bills itself as a "simple, smart CRM for Office 365 & G Suite."
The cloud-based CRM has no email tracking or Facebook message integration, which can be a dealbreaker for some organizations. But according to PCMag, "If you're not a heavy Facebook user, CRM service Nimble can greatly simplify your social media presence and customer and client communications."
Fans of the sales software tend to praise its affordability and its value as an organizational tool.
Some users complained about Nimble's lack of Mailchimp integration. Others were disappointed with the software's inability to connect to LinkedIn and Facebook. Pricing was also an issue for some small businesses.
Nimble user ratings:
4.4 out of 5 on Capterra
4 out of 5 ("Excellent") on PCMag
4.5 stars out of 5 on G2
9. Freshworks
Formerly known as Freshsales, Freshworks provides an easy-to-learn interface at a reasonable price. It also offers various integrations, customization options, and a proactive AI assistant.
However, reviewers frequently criticized Freshworks' price, even when praising other aspects of the CRM. Some users also had serious issues with the company's customer service.
Freshworks user ratings:
4.6 out of 5 on Capterra
4 out of 5 ("Excellent") on PCMag
4.6 stars out of 5 on G2
10. Zoho
For very small businesses, Zoho is one of the most affordable options available. A free version of the CRM is available for up to three users. But if you have a larger team—or want to access better features—you'll need to pay for one of the higher tiers.
Several reviewers seem to echo that sentiment.
Zoho user ratings:
4.2 out of 5 on Capterra
4.5 out of 5 ("Excellent") on PCMag
4 stars out of 5 on G2
Put your sales software selection to the test
No matter how much research you do, it's impossible to truly assess a sales management software until you try it. Whether you opt for Zendesk Sell, another CRM, Zendesk for small businesses, sales force automation system (or some simpler sales productivity tools), take it for a spin before you commit. You'll know you found the right solution if your team experiences improved processes, increased productivity, and more sales.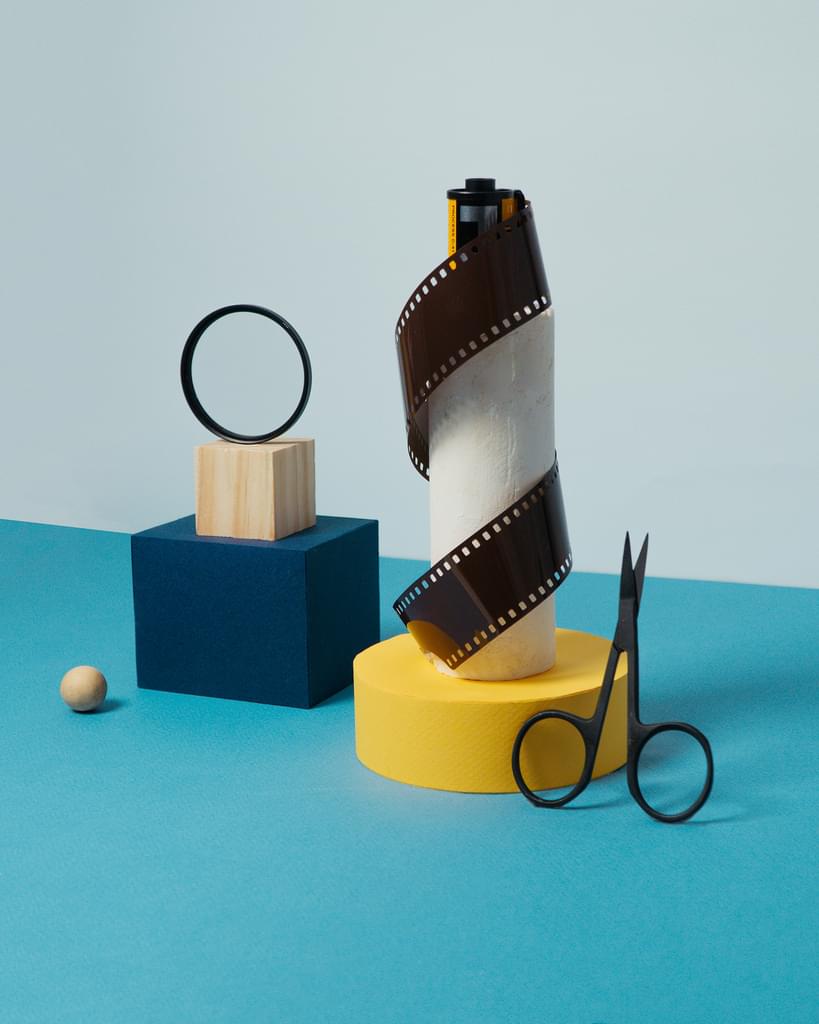 2021 Gartner Magic Quadrant for the CRM Customer Engagement Center
Learn why Zendesk was named a leader in the 2021 Gartner Magic Quadrant for the CRM Customer Engagement Center.
Related stories
Arm your business with the tools you need to boost your income with our interactive profit margin calculator and guide.
2021 Gartner Magic Quadrant for the CRM Customer Engagement Center
Learn why Zendesk was named a leader in the 2021 Gartner Magic Quadrant for the CRM Customer Engagement Center.
Get the free report