4 industry leaders on how they use the Knowledge Capture app
4 industry leaders on how they use the Knowledge Capture app
Last updated September 21, 2021
Let's be honest, customer expectations can be demanding and difficult to keep up with. It's not always an option to hire more support staff, so many companies build self-service content that allows them to field many of their customers' inquiries.
We built Zendesk Guide, a self-service portal, to enable our customers with efficient and manageable self-service options, and to enable their agents and customers to build helpful knowledge base content. Customers are able to contribute directly via an online community, and agents can use their interactions within Zendesk Support to create help articles using Guide's Knowledge Capture app. This new app can be particularly impactful as it captures institutional knowledge on the fly, helping agents answer tickets more effectively and reducing ticket resolution times by 20 to 80 percent.
We talked to industry leaders from Electronic Arts, Fossil, Clever, and FINALCAD to see how they're each using Zendesk Guide and the Knowledge Capture app to establish stronger knowledge management practices. They've shared with us how they've been able to develop and maintain high quality articles while boosting agent productivity.

How has investing in self-service helped improve your company's support?
David Vauthrin, Co-Founder and CMO at FINALCAD: Zendesk Guide has allowed us to triple the efficiency of our customer support organization. One year ago, we had a very small knowledge base of a dozen articles available for our customers. Now, a few months later, we have more than 100 articles in 10 languages, and all of our most frequently asked questions are answered there. By allowing customers to easily answer these common questions themselves, we have been able to maintain the same team of support agents while tripling our customer base.
Mikayla Welborn, Head of Customer Support at Clever: Zendesk Guide has helped us improve self-service, empowering customers to solve problems themselves. After using Guide to redesign and create better content in our help center, our self-service ratio (help center views/# tickets created) increased from 5:1 last year to 12:1 this year. We feel we can optimize that even further.
Justin Fenech, Customer Support Expert at Electronic Arts: We have been using Zendesk Guide for many years and with each iteration it has allowed us to make vast improvements to our ability to manage content. We have found it easier to manage unpublished articles, organize existing articles, and even locate long-lost articles that need updating or deleting, improving our productivity and consistency.

How has the Knowledge Capture app helped empower your agents?
David: We use the Knowledge Capture app while replying within tickets. It allows us to ensure that every article we have is catalogued by keyword so that we can leverage the appropriate content when serving our customers. Previously, it fell to agents to search our existing articles to determine if there was one they could use or whether they needed to create a new one. Now that we have the Zendesk Knowledge Capture app installed, we have been able to increase productivity and improve article quality by automating a formerly manual process.
Mikayla: The Knowledge Capture app makes it easy to send help articles to customers in ticket responses. What took a dozen clicks to locate and hyperlink a help article now takes one or two. Additionally, we are big fans of how Knowledge Capture tracks the number of times we link to articles in tickets. When we launched our new help center, we started a competition on the support team to see who could link to the most help articles in ticket responses. Not only did we help solve our customers questions, but we drove awareness of our help center, and self-service, which reduces incoming tickets over time.

How do you tap into your team to create help center content more easily?
David: It's all about process and ownership. First, we have dedicated a person to content creation and management within the team. This person developed strong collaboration with Product Team to ensure documentation is perfect, and also owns translation process, to deliver our Help Center in more than 10 languages.
Justin: The Knowledge Capture app allows us to create articles easily when there are no relevant results found. Using our pre-defined templates, we can generate content without having to navigate to Guide manually. The team can collaborate, refine content, and provide feedback on articles directly within the app itself.
Zac Garcia, Customer Care Operations at Fossil: The Knowledge Capture app allowed agents to directly contribute to our knowledge base from within the ticket, whether that meant revising an article or creating a new one. When they identified a gap in our knowledge center content, they can actually request an article. Without knowing the answer themselves, they can help us take the first step towards populating the knowledge base with that information. That allowed us to operationalize article creation, building a queue of knowledge requests that our content admins can reference, prioritize, and then fulfill.
We hope these insights from leaders at Electronic Arts, Fossil, Clever, and FINALCAD can inspire your own knowledge management practices and help your agents work more efficiently.
If you're ready to jump in, Zendesk Guide and the Knowledge Capture app can be a great partner along the way. Check out our Getting started with Zendesk Guide ebook or comment on our Knowledge Capture app community page.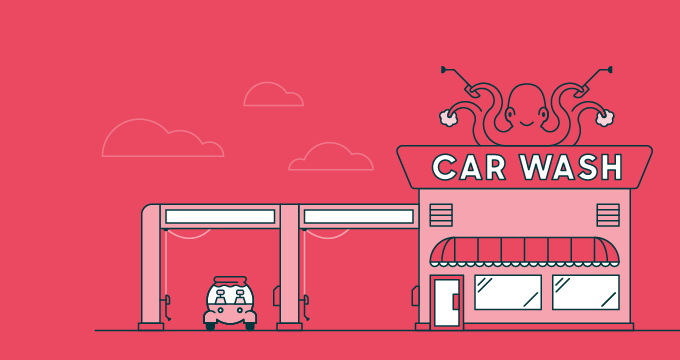 Fill the self-service gap
See what Zendesk Guide users had to say about the benefits of self-service and proper knowledge management.
Fill the self-service gap
See what Zendesk Guide users had to say about the benefits of self-service and proper knowledge management.
Learn more