Customer data platform
What is a customer data platform? Definition, types, and benefits
Use a customer data platform to align your customer service, marketing, and sales teams for business success.
Last updated March 23, 2022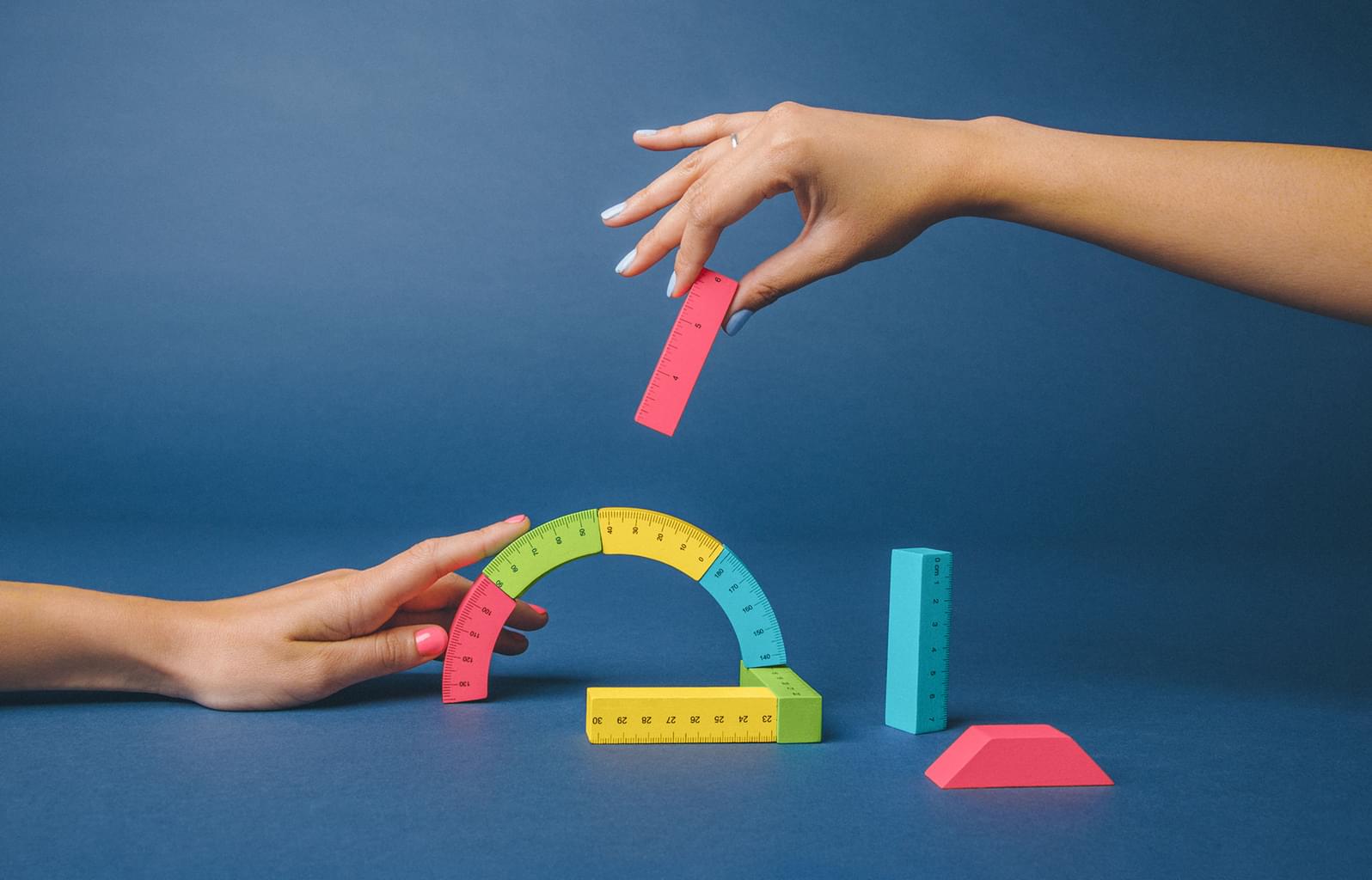 As new ways of reaching customers emerge, collecting and processing customer data becomes more complex. Even so, only 17 percent of companies are set up with a platform that connects all channels. With a lack of proper tools for customer data management, businesses can only partially see how customers move through the buyer's journey.
In today's fast-changing business environment, a customer data platform is a crucial investment for customer service teams. This tool gathers and tracks key customer information—like consumer behavior and purchase history—from every system of record within your organization to create consumer profiles. With this collection of up-to-date data at your fingertips, you're able to tailor offerings to customer needs.
What is customer data?
Customer data is the demographic, behavioral, and personal information that companies collect about the people they serve. It is critical for gaining a better understanding of consumers—from leads and prospects to current customers and those who've churned. Businesses can leverage those insights to improve their sales, marketing, and support efforts.
Essentially, customer data is every piece of information consumers leave behind when they interact with your company. Your website or mobile app, customer surveys, customer support tickets, social media channels, and marketing campaigns are all valuable sources of customer data.
What is a customer data platform?
A customer data platform (CDP) is a management system that captures and organizes data from multiple sources to create a single database, enabling you to build complete customer profiles. You can gather data from various touchpoints, such as your website, Instagram page, or product demo.
The structured data from a CDP can then be incorporated into other tools in your tech stack. Using this data, teams across an organization—from sales to customer support—target new audiences and nurture existing customers with personalized experiences.
The benefits of a consumer data platform
A customer data platform is invaluable to companies, so it's no wonder that the CDP market is expected to grow 34 percent year-over-year through 2025. It enables businesses to collect, organize, and act on information about their target audience in one centralized place—leading to numerous benefits.
The CDP market is expected to grow 34% year-over-year through 2025.
Creates a central hub for all your customer data
CDPs represent the evolution of customer relationship management (CRM) platforms. Companies use CRMs to track and support sales activities; CDPs are used to manage a much wider array of processes, from customer interactions to business transactions and more. CDPs offer more advanced capabilities and flexibility, so they're able to analyze every touchpoint in the customer journey and create a 360 customer view.
By consolidating customer data from various channels into one centralized place and creating complete customer profiles, a CDP allows you to gain an accurate picture of your audience and what they need from your company. Team members from across the organization can readily access this information to build deeper connections with customers and deliver better experiences.
Provides personalization
According to our Customer Experience Trends Report, over 90 percent of consumers will spend more money with companies that offer personalized experiences. So if businesses want to increase customer retention and boost their bottom line, they must provide tailored experiences—whether that's in the form of personalized emails, targeted ads, and unique messaging.
This is where CDPs come in. They can seamlessly integrate with other tools—like marketing automation platforms and customer service software—to deliver custom experiences along the customer journey.
For example, CDPs give support agents a holistic look at customer data. They can see a buyer's past orders, preferred channels, previously asked questions, and more. When agents already have access to this type of information, customers don't need to repeat themselves and can get their issues resolved in a timely fashion.
Customers not only want to experience the level of personalization that a CDP can provide but they also expect it. Companies need to deliver if they want their buyers to stick around.
Lowers the risk of data misuse
Data privacy is a rising concern for consumers worldwide.
According to a Statista study, over 50 percent of consumers are more concerned about their online privacy today than they were in 2020.
In a McKinsey survey, 87 percent of consumers reported that they wouldn't do business with a company if they had concerns about its security practices. And 71 percent said they would cease doing business with a company if it gave away their sensitive data without permission.
A Cisco study revealed that 40 percent of customers don't trust that organizations are following their own data privacy policies.
Customer data platforms keep your customer data safe by consolidating your tech stack. A Statista study showed that organizations use an average of 110 software-as-a-service (SaaS) applications—every new tool you add presents another opportunity for cybercriminals to gain access to your customer data.
CDPs also make it easier for you to communicate your privacy policies, and they empower you to prioritize customer transparency. This helps your company build trust with consumers and ensures you comply with all the necessary data policies and regulatory standards (GDPR, CCPA, etc.).
Allows for automated customer experiences
CDPs significantly reduce the amount of manual work that marketing, sales, and customer service teams need to do when interacting with customers.
By integrating your CDP with marketing automation platforms, you can create customer journeys with personalized and predictive events that are automatically triggered and scheduled. After designing and launching automated campaigns, CDPs will continue collecting data on how these initiatives performed to inform future communication with leads and customers.
Customer data platforms can also automate support tasks by feeding customer data into artificial intelligence (AI) and machine learning tools. Research shows that both customers and companies are becoming more comfortable with AI-powered chatbots: 69 percent of customers are willing to interact with a bot on simple issues, and 43 percent of businesses plan to spend up to a quarter more on AI in the next year. More tickets handled by bots means customers experience faster resolutions and agents gain time to focus on solving complex issues.
What are the main types of customer data that CDPs collect?
Customer data comes from a wide variety of sources and in many shapes. To understand where it comes from and how it can be used, companies often place their first-party data into the following four categories:
Identity data
sometimes referred to as "basic data," is what most consumers consider to be personal details. Examples include name, phone number, email address, LinkedIn profile, and demographic information (such as age, gender, profession, location, and income).
Interaction data
often called "engagement data," displays how customers interact with your brand. Examples include click-through and open rates on emails, likes and shares on social media, CTA responses, and whitepaper downloads.
Behavioral data
measures how customers interface with your product or service. Shopping cart abandonment, purchase history, and service signups are examples of behavioral data.
Attitudinal data
shows what customers think about your company through reviews, surveys, support tickets, and interactions with your customer service team.
3 essential customer service metrics
In this free guide, we go over the difference between CSAT and CES, how social media metrics differ from support data, and more.
CDP vs. CRM vs. DMP: What's the difference?
Two systems that are commonly confused with CDPs are CRM solutions and data management platforms (DMPs). CRMs compile and organize customer data in one place. DMPs process and analyze large volumes of third-party user data for targeted advertising campaign management. Combining all three can set the foundation for highly successful sales and marketing programs.
CDP vs. CRM
CRMs are hard to integrate into all available channels, and they lack the ability to build customer profiles. As a result, CDPs have emerged as a better solution for centralizing and acting on key customer data.
CDPs fill the gaps of most CRM platforms by offering:
Single customer data records: Customer records are consistent across all systems and include a robust range of data, such as location, IP address, phone, and email.
Broader data collection touchpoints: Data collection goes beyond the typical transactional data to also include farther-reaching sources like social media.
Data analysis: The breadth of customer data that CDPs analyze is significantly greater. CRMs mostly deal with first-party customer data that comes from your sales and marketing teams. CDPs create richer customer views by analyzing activities and behavior throughout the entire buyer's journey, allowing you to understand consumer preferences and intent.
CDP marketing channel integration: CDPs can easily be connected to all other marketing technology, including email, social, website, and advertising platforms.
Unlike a CRM, a CDP can deliver a comprehensive view of the customer and serve as the foundation of the omnichannel marketing and support stack.
CDP vs. DMP
While similar to a DMP, a CDP is different in how it goes about collecting and using customer data. CDPs mostly use first-party data, while DMPs usually use second- and third-party data.
DMPs collect and organize large, anonymized data sets purchased from a data seller. A common example of this is a social media platform like Facebook or Twitter, which can access user data, anonymize it, and sell it to advertisers—who can then use that data to target users within the platform.
It's not uncommon for companies to use both platforms together. For instance, you could use your CDP to track and gather information on your website visitors, and then feed that data into your DMP to craft targeted advertising campaigns for new audiences.
How a customer data platform improves sales
A CDP can boost your sales team's performance by enabling account-based selling, a hyper-personalized approach to sales. Sales and marketing teams work closely together to close accounts containing high-value customers.
Here are some of the most common ways CDPs enhance account-based selling programs.
Deliver real-time alerts
CDPs track online customer behavior and automatically notify sales reps when an account hits a certain threshold, signaling strong intent to buy. You can create alerts for when a user:
Clicks to your website's pricing page
Visits your product pages multiple times within a specific time frame
Signs up for a free trial or demo
Provide key customer context
Sales and marketing teams typically have unique (and sometimes inconsistent) sets of customer information. A CDP can combine data across all the systems used by sales and marketing to help drive more sales. This data includes:
The number of individuals within a single account who are engaging with marketing content and the content they're engaging with
Contact and sign-up date information for anyone who requests a free trial
Contacts who are already in talks with a sales rep (to prevent multiple team members from reaching out to the same people)
Qualify accounts and leads more accurately
Sales reps can use a CDP to identify the people who are interacting with your website the most but aren't paying customers yet. With this type of information, your sales team will know what kind of customer profile to target. To improve account qualification and lead generation, you can:
Find and engage qualified website visitors by prompting them to sign up for automated newsletters or an email marketing campaign.
Prompt customers who sign up for a trial or demo to schedule meetings with a sales rep.
Identify what consumers' needs are based on the pages they view.
Send tailored messages and offers through an automated campaign.
How a customer data platform improves CX
Create consistent and positive customer experiences using unified, well-organized, and secure data from your CDP.
Develop a data strategy
A CDP can help you create a data strategy that describes what types of data to collect, how you're going to manage it, and how your company can leverage it. This strategy also defines how the data can be distributed throughout the business and how teams can extract actionable insights from the data.
CDPs help by streamlining data collection processes, keeping data consistent throughout every channel, and establishing clear policies for using the data.
Create precise customer segments
Consumer data platforms allow you to hyper-segment customers. You can target specific groups to focus on and exclude groups of customers who don't appear to be a fit for your brand. Best of all, a CDP enables marketing, sales, and support teams to build their own customer segments, reducing dependencies on IT and data science teams.
A CDP increases the precision of your segmentation efforts by adding context to your customer profiles so you can target the right people at the right moment in their customer journey.
Integrate your existing tools
A CDP can integrate with your sales, support, and marketing tech stacks to create a unified customer database. CDP integration can also increase the effectiveness of the other tools you're using by providing more comprehensive customer metrics and making the data more actionable.
Make the most of your customer data with a CDP
Every time a visitor browses your website or social platforms, it's a valuable opportunity to learn more about that person.
A customer data platform will not only help you collect consumer data but also communicate that information across all teams, empowering your company to approach customers with a unified front. You'll be set to pull valuable insights, respond to inquiries quickly, and build deeper, longer-lasting relationships with your customers.
3 essential customer service metrics
In this free guide, we go over the difference between CSAT and CES, how social media metrics differ from support data, and more.
3 essential customer service metrics
In this free guide, we go over the difference between CSAT and CES, how social media metrics differ from support data, and more.
Get the report