Integrations abound
Integrations abound
New Zendesk app integrations are here. Learn all about how these new integrations can ease workloads for your sales team.
Last updated September 20, 2021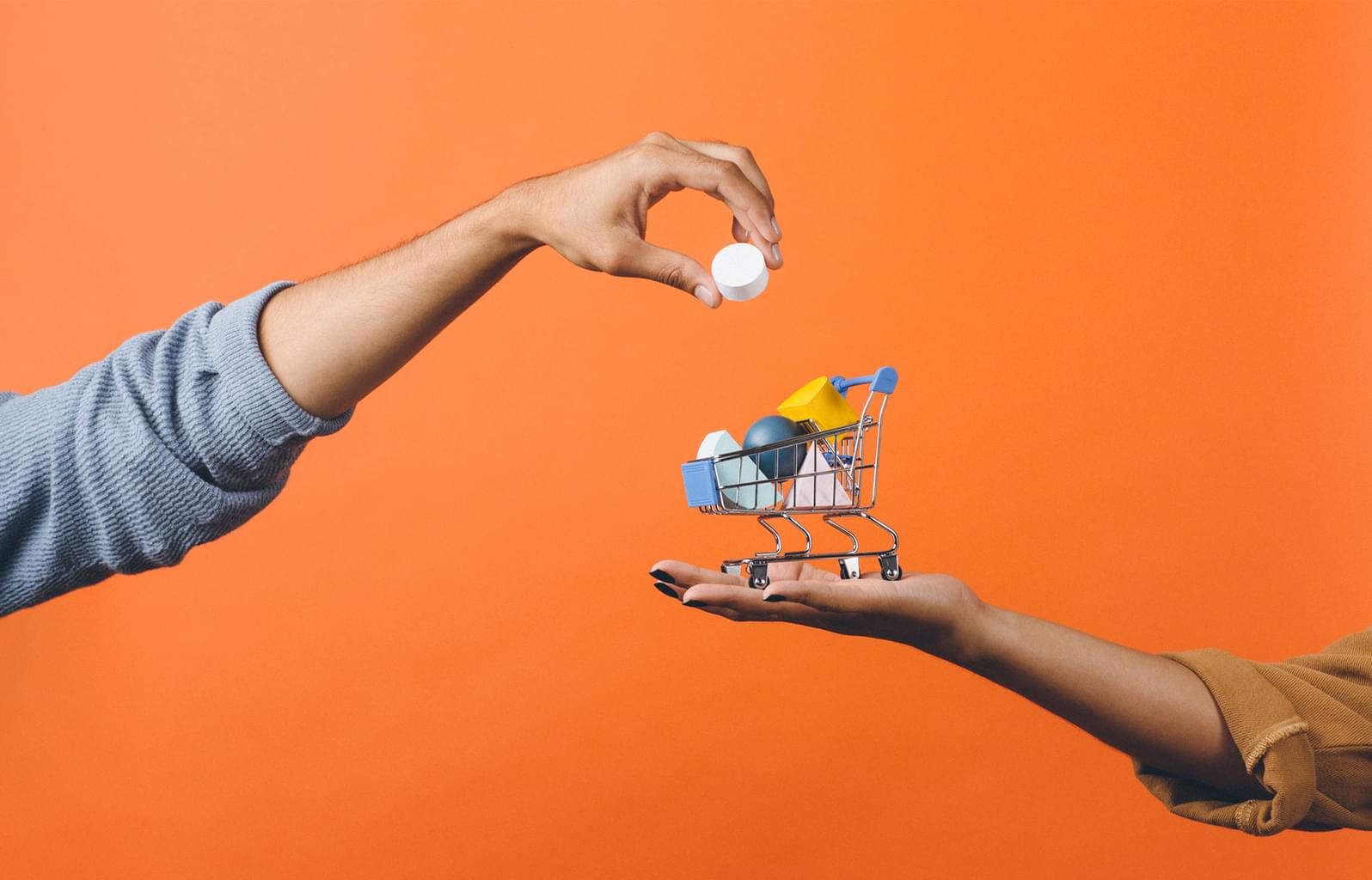 Here are the newest integrations from Zendesk to help your agents provide great customer experiences.
Flare
Flare by FayeBSG (Support) provides the ultimate customer experience by connecting your business software to Zendesk Sunshine. You can then view the data from Sunshine across the entire Zendesk ecosystem. Flare can connect multiple sources of customer data, IOT diagnostics, product, logistics, and accounting information all channeled through Flare into Sunshine. Subsequently, Flare delivers a true 360-degree view of the end-user. Without opening new tabs, users can check stock levels and locations, purchase history, credits/discount eligibility, and much more, ensuring fast and accurate support of your clients. Use data from external sources to trigger workflows, automatically notify team members or clients of critical events, and configure views for customer service managers and executives that need to track quality assurance history across many product lines.
Recurly for Sell
Recurly for Sell helps you serve your subscribers faster and better. With Recurly for Zendesk, you don't have to switch to separate tabs or systems to view or change the subscription details of your customers. Your omnichannel view provides you a complete picture of each subscriber–what level subscriber, for how long, and how valuable–plus, Recurly for Zendesk gives you the power to pause, cancel, or refund your customers' subscription without leaving the Zendesk interface.
ViiBE
ViiBE (Support)is a video assistance technology dedicated to help desk support in call centers. ViiBE for Zendesk promises the best remote diagnosis thanks to live video streaming combined with AR and collaborative tools. Once the ViiBE app is enabled through your Zendesk platform, simply open a ticket and a ViiBE call button will be embedded so you can immediately start making ViiBE calls. In the communication interface, a help desk agent can send a link to the customer in need of assistance to start the call. In one click and without download, this person will have access to a ViiBE video communication with the expert. They can then use various collaborative tools to diagnose and solve the problem.
Census
Census (Support) is an integration platform that allows you to bring the customer data that is locked in your other tools or databases into Zendesk. With Census, you can bring that information to your fingertips without relying on engineering help. Map fields and write queries to transform and unify your data, so it's ready to be used in Zendesk. No need to migrate your data into Census and keep yet another system in sync. Census works on top of your existing warehouse, so you have all of your data in one place.
Sunshine Data Editor/Sunshine Data Editor PLUS
Sunshine Data Editor and Sunshine Data Editor PLUS (Support) gives you a user interface to manage your custom objects and lets you edit Sunshine data directly in Zendesk Support. Having a UI to make simple updates and adding new objects can save a lot of time.The PLUS version of the app also comes with a bulk import and export feature via CSV files as well as a bulk delete option.
Additional apps added in June:
Clone Deal (Sell) allows admins and users to clone an existing deal. Clone original deal information, such as associated contacts, collaborators and custom fields. This app allows changing the deal name, estimated close date and pipeline before cloning a deal.
Calixa (Support) connects to the 3rd party SaaS tools you use (eg Stripe, Zendesk, Intercom, etc) so that you can see everything about your customers and take action in one place. Calixa shows you all support tickets, payments, emails, errors, lifecycle events, and more, all in one place. Instantly get full customer context so that you can intelligently take action.
Customer Details (Support) brings all the crucial customer details from any kind of backend – CRM, ERP, … as long as it provides a public REST API to access the data. You get to customize where the information should be fetched and what are the details you'd like to see in Zendesk.
Facilio (Support) is an IoT and AI-driven operations and maintenance software for large real estate portfolios. With the Facilio Zendesk integration one can utilize Zendesk tickets and create a corresponding work order in Facilio for their property management.
Klick-Zen and Klick-Zen Lite (Support) allow you to add actionable buttons to your Zendesk ticket emails and responses automatically, allowing customers to update ticket properties with the click of a button. Klick-Zen provides the ability to have a customer respond to a Zendesk ticket email by simply clicking a button in their email.
CBOT Virtual Assistant (Chat) is a leading Conversational AI company that is operating in mainly financial services, e-commerce, telecoms and customer services sectors and focuses on enhancing customer experience via AI-based chatbots to meet business goals, particularly goals around increasing customer loyalty and revenue.
2listen (Support) shows you the satisfaction of your customers based off latest surveys that have been sent to your customers. You can also use 2listen to send out surveys to customers and analyze the responses they provide to ensure your customer feedback is being heard.
Evatic Intelligence (Support) empowers your support agents with machine specific insights, such as contract details, location and details of previous service visits. With the Evatic Intelligence app for Zendesk Support, agents are given a window into Evatic, enabling them to identify and assign the correct machine to a ticket.
Iorad (Sell) lets you instantly add step-by-step solution articles to Zendesk Sell. Instead of opening iorad in a different window to access your step-by-step tutorials, you may browse your tutorials directly in Sell Leads, Contacts, and Deals pages. The iorad panel is located in the Sell right side and gives you access to any tutorials from iorad your team may need.
Shopware 6 Integration (Support) gives you quick access to the most relevant shop data for a ticket requester – e. g. customer data, orders, status, tracking code from the latest version of Shopware. Your support team can handle requests directly within the Zendesk Support and the Zendesk web widget can be integrated into your Shopware store with a few simple steps.
Dialogue (Support) lets you orchestrate all components of your CX stack within one application and get them working together in real-time delivering a game-changing experience. Use their drag and drop interaction board to create and deploy winning automated business processes.
Workativ Assistant (Support) is a no-code SaaS platform for companies to quickly build, automate, and deploy conversational AI chatbots with process automation out-of-the-box. Workativ Assistant fully automates a request, e.g. the onboarding of new employees, creating and managing distribution lists, unlocking accounts, and much more.
Doc Viewer Pro (Support) lets you easily see all Docs in your current conversation in the side bar. Docs can open in a window so you can see them without downloading them or leaving the agent view. Supported document formats are: .docx, .doc, .docm, .rtf, and .txt
Widget Guide (Support) generates Zendesk Widget configuration code based on the Web Widget API. This tool allows you to change colors, text and buttons. You can show or hide specific interface elements, fill in form fields, translate the interface or rebrand the widget to match your brand and style.
TextIt (Support) lets you create engaging SMS, voice and social network applications visually without the need of a programmer through it's powerful flow engine. This integration allows your TextIt flows to open Zendesk Support tickets and lets you and your team engage with your contacts from here.
Auto Assignment (Support) assigns tickets to agents as soon as the ticket is opened. Sometimes agents skip tickets for someone else to action after opening it and there is no way for the admin to track this. Stop this from happening by using this app!
Comment Helper (Support) is a ticket sidebar app that helps to prevent agents from sending internal notes as a public reply by accident. Notify agents when they switch between internal notes and public replies. Includes an option to disable copying of comments from either internal note to public reply or the other way round.
MetaCall (Support) connects your Zendesk Support with the contact center service, Metanet Mplatform. A ticket is automatically created when agents receive a call. Agents are able to add comments and information for customer's calls. After terminating a call, voice comments tickets are created to include call recordings.
API Connect (Support) is the perfect application for connecting Zendesk with any platform that has an API. Configure the app to connect to any API endpoint, configure the authentication, and the app will return the information from whatever API you are hitting in a readable format.