Welcome to the integration station
Welcome to the integration station
New Zendesk app integrations are here. Learn all about how these new integrations can ease workloads for your sales and support teams.
Last updated September 20, 2021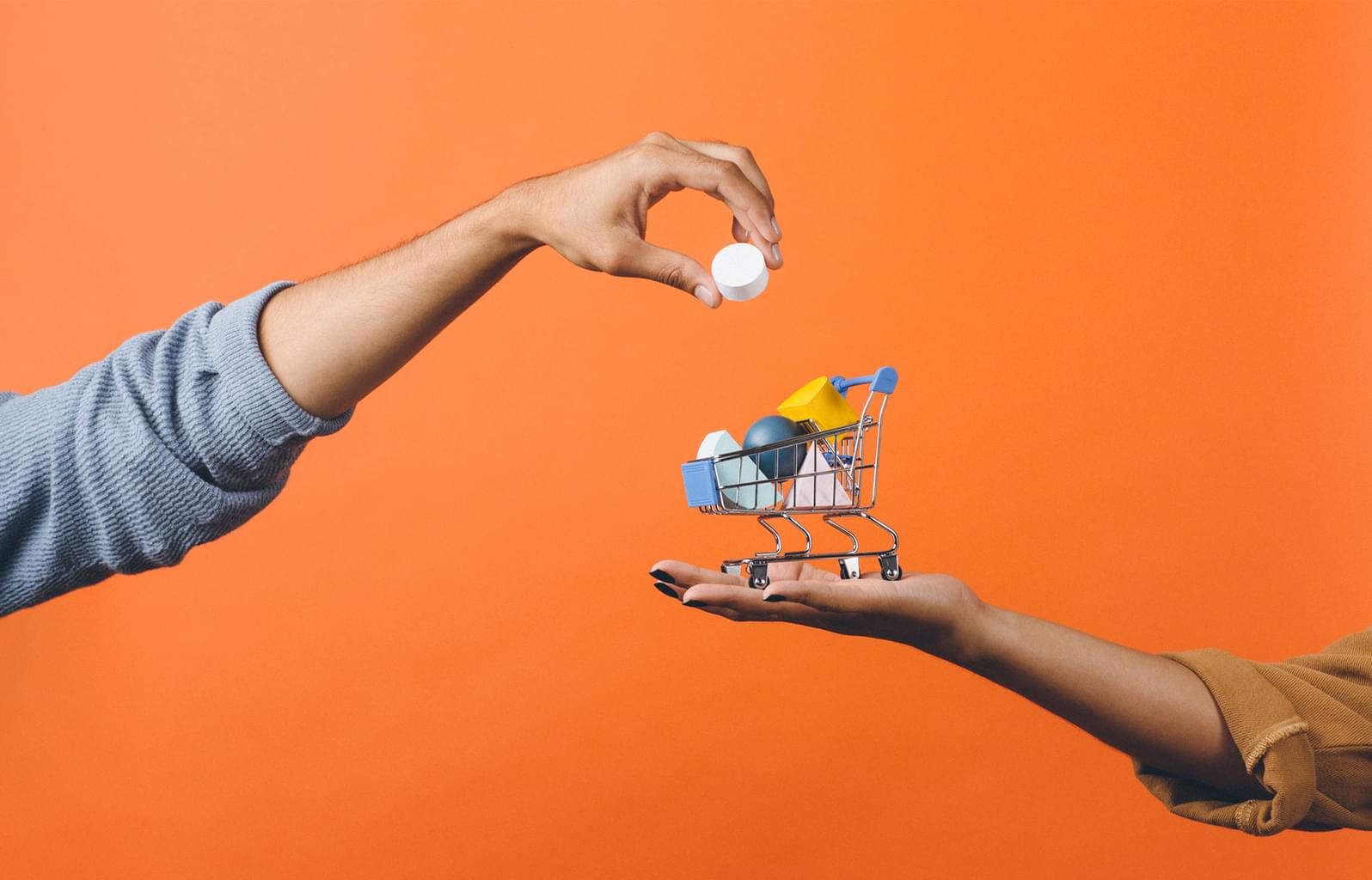 Here are the newest integrations from Zendesk to help your agents provide great customer experiences.
Discord
The Zendesk Bot for Discord (Support) allows you to offer efficient and effective support to your customers in Discord, letting your users stay in Discord, and your agents in Zendesk. After a simple installation, users can get help using slash commands from your Discord server. Answer Bot can also be turned on to help resolve questions by automatically suggesting articles from your Guide knowledge base. To help your agents provide personalized help faster, you can leverage ticket forms within the Discord conversation to gather the necessary information upfront.
Ada for Sell
Ada for Sell makes Zendesk Sell even simpler, keeping your reps focused on selling with high-converting lead capture automation. Your sales reps shouldn't get hired to do manual repetitive tasks. Ada Engage proactively invites customers to interact and auto-generates qualified leads into Zendesk Sell. High-value opportunities are triaged to the right agent at the right time to lift conversion. Ada Engage automates simple, routine interactions, so your agents are free to spend their time on what matters most – building valuable customer relationships, and winning deals. Scale the personalized sales experience you deliver with your sales reps by introducing an automated chatbot powered by AI + Natural Language Processing.
Loops
Loops (Support) supercharge your agents with product knowledge to resolve tickets faster. Loops gives product context to support agents with one centralized view of the customer issue together with data from Zendesk to save time and work more efficiently. In one place and in real-time, Loops stitches together all relevant data: user journeys, product errors, anomalies, trending cases and logs. Additionally, Loops carries context from customer issues across tools and tiers within your organization. At each level, insights are provided through customized recommendations to directly guide agents to faster resolutions.
RingCentral Engage Voice
RingCentral Engage Voice (Support) brings Contact Center to your ticketing system. By connecting your phone system to Zendesk, Engage Voice with Zendesk enables you to recognize and respond to your customers at the moment of interaction. With features like customer profile matching, click-to-dial, local presence dialing, and more. Agents can use RingCentral Extensions with supported RingCentral hard phone and softphone, or they can use any 3rd party phone with the phone number of their choice. Agents can open objects directly in Zendesk when there is a match with the customer calling. Log all call notes directly into Zendesk. All inbound and outbound call activities are tracked directly in the CRM application.
Additional apps added in April:
SnapCall for Messaging (Support) is the first call solution for Zendesk Chat and Sunshine Conversations, enabling a fully digital omnichannel experience inside the chat to deliver an exceptional customer experience. Your team can now seamlessly initiate an audio or video call with customers and share their screen right inside the chat widget or a messaging platform.
Mindbehind (Chat) is a conversational customer engagement platform used to deploy intelligent virtual assistants (IVA) on any communication channel. Integrate the best AI-engines according to your company's needs. MB's open-API (Open-API) architecture allows companies to easily leverage AI automation and create business value quickly.
Team Status (Support) lets you quickly see the status of everyone on your team. Set a custom status list during installation. Status is stored in a custom field on your Zendesk profile. You can access and modify the status from any other application using the Zendesk API.
Ditto (Support) by Digité harnesses the power of Natural Language processing to decipher the semantics of the ticket subject and description, and uses that to find historical tickets with similar meaning or context. This helps users find existing solutions that can possibly be applied to new tickets/ problems.
Stripe by Zenplates for Sell (Sell) allows you to view and manage customers, subscriptions, payments and invoices from within the lead, contact or deal cards in Zendesk Sell. The app will present customer details for the relevant contact by default, but you can search for and view other customers at any time.
WooCommerce by Zenplates for Sell (Sell) allows you to view customer, order, and product information from your WooCommerce store within the lead, contact, or deal cards in Zendesk Sell. The app supports all out-of-box WooCommerce features and product types (simple, grouped, and variable).
Everlytic for Sell (Sell) is a digital communication platform that helps businesses communicate personally, reliably, and automatically over email, SMS, and voice broadcasting – at scale. Integrate with Zendesk Sell to sync your contacts with the Everlytic system giving you the functionality needed to personalize and automate strategic communications.
Quark.ai Assistant (Support) can interpret support tickets to automatically pull up resolutions (answers) from your reference documents. Reference data can be KB articles, product guides, user guides, datasheets, compatibility matrices, wiki, and more. Quark.ai supports HTML, PDF, XML, CSV and text formats.
Surveypal for Chat (Chat) helps you measure the customer experience in Zendesk Chat (right after ending the conversation and in the chat window). Offer your end-customers branded, visually stunning, and gamified surveys, and drive engagement and higher response rates in comparison to other survey delivery methods.
OAPPS Classifier (Support) uses machine learning to analyze and classify inbound conversations, which can activate processes that expedite customer and support agents' experience. Business rules and workflow engines can perform simple to complex tasks, like escalate conversations or update data based on class recognized by Classifier.
Linker (Support) saves agent time while streamlining your escalation flows, especially when you begin using new messaging via persistent channels. Linker makes sub-ticket creation effortless, as it allows one to create child tickets with a single click.
Videosupport.io (Support)(Chat) enables businesses to provide better and faster customer support through recorded customer videos. Allow customers to record and share videos directly with your product's support team. Instantly serve customers from within the chat or a support ticket.
Ticket Field Copier (Support) copies over all field values from the chosen ticket into the currently open ticket. When you choose "Clone Ticket Fields and Merge" the app copies over all field values from the chosen ticket into the currently open ticket and merges both tickets to a single complete conversation remains.
Magento 2 by Zenplates (Support) delivers customer and order information from your Magento 2 store(s) directly to your agents working in Zendesk Support. The user interface has been designed to ensure that they have access to the right information at the right time, eliminating the need to switch back and forth between screens.
Related Tickets PLUS by LEAFWORKS (Support) allows you to see related tickets based on the same custom field values of other tickets. The app only shows data, when matching tickets are found. Depending on the needs of your team, you can specify additional fields to show alongside the tickets.
Aide (Support) uses the latest in AI research technology to enable you to resolve tickets significantly faster without leaving Zendesk. The Aide integration for Zendesk allows you to select from AI-generated responses, manage a library of canned responses, modify e-commerce orders, and more.
Involve.ai (Support) organizes all customer data and interactions in a single dashboard so you can quickly predict customer health, stop customers from leaving, and expand them to increase revenue. Involve.ai predicts customer churn and expansion opportunities.
Transcend (Support) automatically fulfills data subject requests inside companies, across all of their data systems and vendors. Transcend also provides their end-users with a control panel, or "Privacy Center", where users can manage their privacy preferences, export their data, or delete it.
IP Telecom (Support) provides seamless integration between Zendesk and your IP Telecom Hosted Phone System. Unify your voice communications with Zendesk to produce seamless, impactful processes that revolutionize the way your company does business.
Twilio SMS WhatsApp by Ulgebra (Support) lets you send and receive SMS, MMS, WhatsApp messages from your customers in Zendesk Support. Get SMS, MMS, WhatsApp messages as tickets and reply to customers.
New Themes added in April:
Pierce, Jupiter, Hansel, Oden, Wolfe, Shine, Zephyr, Dex, Duke are beautiful and highly customizable themes for Zendesk Guide. They are designed to serve as a solid foundation on which to build an amazing knowledge base for your customers.
Narth is a fully responsive Zendesk® Guide Help Center Theme (templates); a minimalist, and elegant one. It can be used by all kinds of organizations.