Integration haven
Integration haven
New Zendesk app integrations are here. Learn all about how these new integrations can ease workloads for your sales and support teams.
Last updated March 25, 2022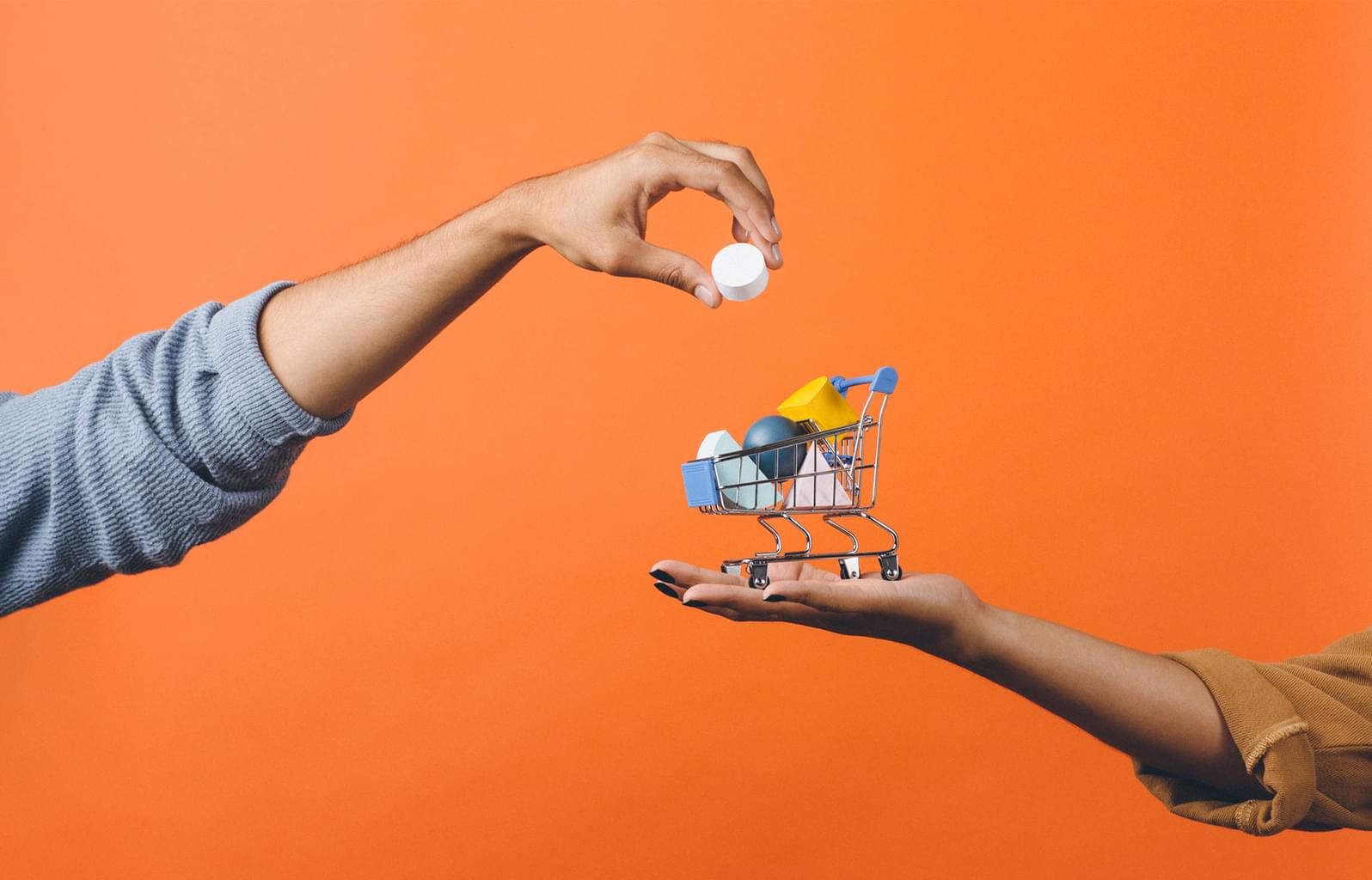 Here are the newest integrations from Zendesk to help your team provide great experiences.
BigCommerce by agnoStack
BigCommerce by agnoStack (Support) makes it possible to view and manage Order data from your BigCommerce Store. Allow agents to instantly view historical customer orders as soon as they open a ticket. Get basic order details (as well as order line items, real-time shipping updates, and payment transactions. Your agents can perform incredibly fast, real-time searching/sorting/filtering to rapidly locate the specific order a Customer needs support with.
Setmore for Sell
Setmore for Sell (Sell) enables you to book appointments on behalf of your customers from the admin calendar right inside your Zendesk Sell account. Empower your reps and agents to book appointments with your customers or follow up with them to help resolve tickets quickly. With appointment reminders and confirmation emails, your customers will receive a complete summary of the appointment and a reminder to ensure that no appointment becomes a no-show.
Ticketscout
Ticketscout (Support) is an AI Search Engine that optimizes your support team's ability to answer tickets. Once deployed, it automatically analyzes all your solved tickets and instantaneously provides you with relevant answers to the ticket currently being solved. Say goodbye to the deep dive. Ticketscout's mission is to ameliorate the way support teams work in Zendesk. No more searching for answers lost in the archives or in the recesses of their minds. Ticketscout appears on the right-hand side of your screen, acting like a trusted Swiss-army tool, with a quick list of all the tickets matching the one they're on.
TrackingMore
TrackingMore (Support) helps eCommerce brands to shorten the time of answering questions related to order delivery status (WISMO – where is my order). See the latest delivery status of related shipments of your customers easily, without switching between applications. Agents can easily copy and paste the latest results together. Trackingmore for Zendesk will display the associated shipments of the customer at the ticket view, with information like tracking number, carrier name, delivery status, order number, and more.
Zowie
Zowie (SunCo) delivers powerful automation tools that allow you to streamline incoming traffic to your customer service reps. Simple, repetitive questions get answered quickly, allowing your staff to devote more time and attention to the issues that need it. Accelerate your time to value by learning exactly how much of your customer service volume can be automated by Zowie on Sunshine Conversations! Get started faster, start automating sooner, know what you're getting immediately. Let Zowie analyze your historical data and learn exactly how much of your customer service traffic Zowie can automate starting now. Turn an analysis of your historical data into a roadmap for your new customer service automation with Zowie.
Additional apps added in August:
Factbranch loads additional contact data from your database, spreadsheet or JSON API. The Zendesk app displays results in the lead, company, person and deal sidebars in Zendesk Sell or in the Zendesk Chat sidebar.
AI Ticket Tagger by Labelf (Support) enables you to train the best AI language models to tag and categorize your tickets. Any categorization that you do manually today can be automated with a few clicks. Import your historic data and train a model on a ticket field that you have previously filled in manually, or train a new model on your historic data to categorize on something new.
Fibery (Support) is a collaborative no-code workspace for teams. Grab conversations as they happen and sync Zendesk Tickets, Groups, and Organizations to Fibery. Highlight parts of conversations with customers and link them to product insights, ideas, features, and bugs to spot the recurring needs. Prioritize requests and drive development and close the feedback loop.
Fintechs forging trust
Learn how fintech startups can prove themselves worthy of customers' trust.
Hellonext (Support) is a customer feedback software that lets your customers request new features, vote on existing ones, and keep themselves updated in one single platform. Hellonext for Zendesk integration makes it easy to capture and manage user feedback or feature requests right within Zendesk in a tidy way.
Outvio (Support) displays all tracking information for all your orders directly inside each ticket. Super-power your customer support agents, with real-time information regarding incidents, order status, order location, and more, directly inside Zendesk.
tunuve (Support) is a profit oriented financial platform that helps small businesses improve their cash flow by automating tasks and providing management tools small businesses. This apps lets your agents see accounting information stored in tunuve, like invoices, payments, due dates and contact data.
Simple MSTeams Connector (Support) allows you to communicate with your work team through Microsoft Teams. Send the comments on a ticket via a sidebar app in Zendesk Support to Microsoft team and a colleague can reply directly from Microsoft Teams.
NorthShore AI (Support) is a modern content management system for scaling Customer Experience teams. NorthShore's publishing workflows facilitate the draft/review process of new Guide Articles, Macros, and internal knowledge to help reduce handling time, accelerate first call resolution rates, and increase customer satisfaction through the focus on content.
Mass Delete Tickets (Support) enables administrators and agents (if allowed) to delete tickets in bulk. Users are able to select a ticket view and select tickets to be deleted, or delete all tickets in the selected view.
Followed Tickets View (Support) provides you with a shortcut on the navigation bar to access followed, CC'ed, requested, and assigned tickets. Access your followed tickets from the navigation bar, mass follow or unfollow tickets, remove yourself as CC contacts, or open tickets in a new tab.
J-Widget (Support) is an AI-powered widget that helps reduce the number of manual responses your agents have to make to the same questions. Have J-Widget automatically reply to common troubleshooting scenarios, one answer questions that are simple to answer, automatically search your FAQ for answers, and more.
Azure DevOps Integration Pro (Support) is a simple integration between Zendesk and Azure DevOps. Support agents using this app can create, link, notify Azure DevOps work items.
SignSolvr (Support) is a ticket sidebar app that allows Admin or Agent to configure their signature, with an easy-to-use interface. SignSolvr allows you to define the signature for all your agents at once, to assure you the best communication for your users, and to make your marketing team happy.
CSV Ticket Exporter (Support) allows you to download tickets as CSV. The exported CSV includes all the elements from the ticket. The application also allows the user to export custom ticket fields.
Signatures from Dizzy Apps (Support) allows you to create custom rule-based signatures that are automatically added to every ticket response when your conditions are met. Create unlimited signatures, signature rules, and conditions for when to apply signature, use priorities to control signature matching, and more.
SCHATTI (Support) is an app that improves response efficiency and response quality through an AI chatbot. Automatically answer commonly asked questions and resolve customer inquiries faster and more efficiently.
Route Mobile SMS (Sell) lets you send single and bulk SMS messages to contacts and leads directly from Zendesk Sell.
New themes added in August:
Everest is a modern, responsive, and mobile-friendly Zendesk theme. Everything from the header, custom blocks, table of contents, and footer is configurable – making it user-friendly. Multi-language and dynamic content are supported.
Aarhus is a combination of simplicity and uniqueness for your Help Center. Keep the essential Zendesk features with the opportunity to brand and customize this theme to suit your corporate style.
Fintechs forging trust
Learn how fintech startups can prove themselves worthy of customers' trust.
Fintechs forging trust
Learn how fintech startups can prove themselves worthy of customers' trust.
Read the report