From geniuses to ninjas—why companies are branding their support teams
From geniuses to ninjas—why companies are branding their support teams
Last updated July 14, 2022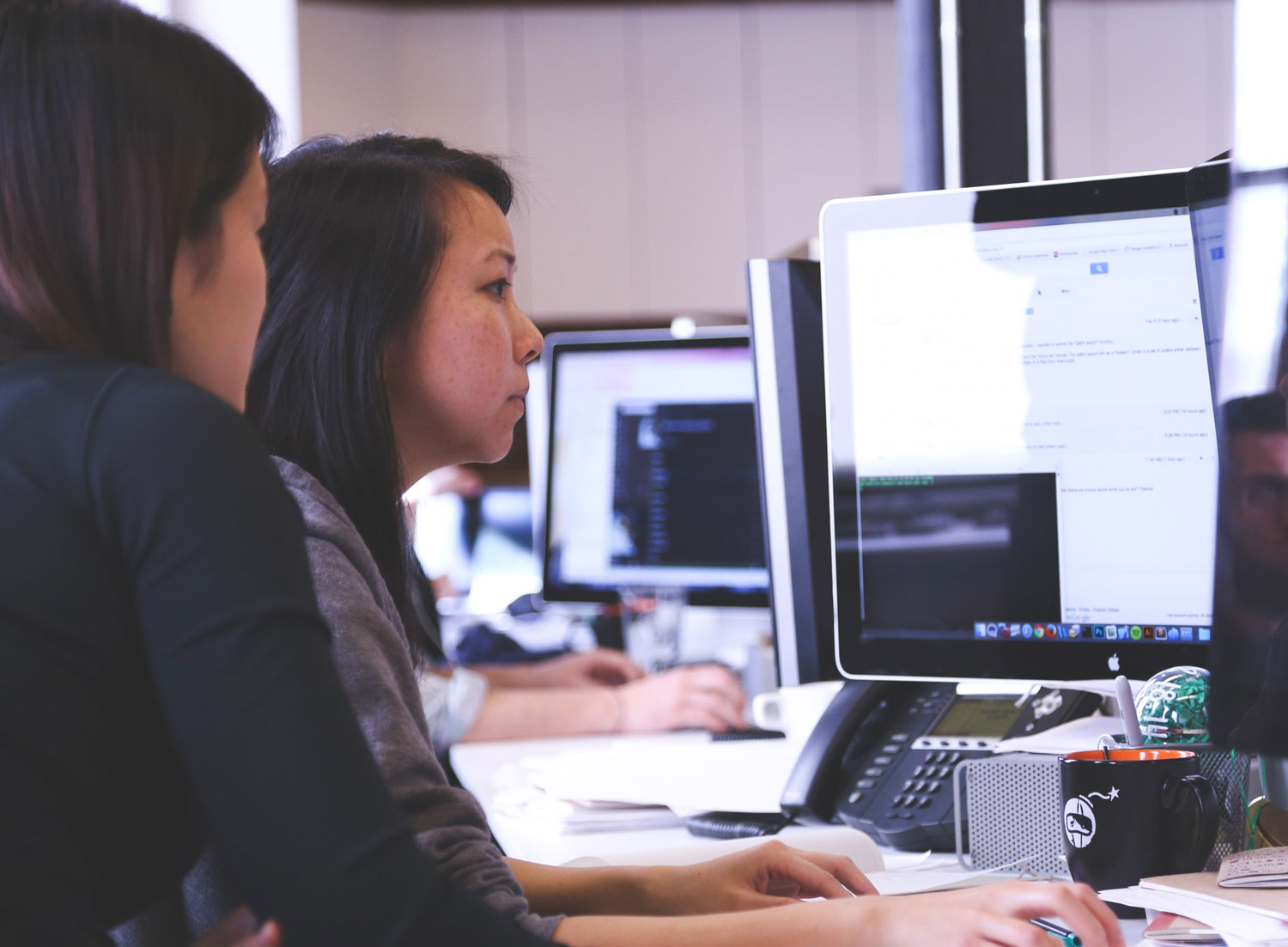 It's Saturday. I walk up to the bar feeling cool and confident, but also anxious. Not only is this my first visit, but I'm alone and worried about how I will be received. A welcoming face behind the bar immediately puts me at ease and asks, "What can I do for you?"
I hand him my laptop.
Apple named its retail support team the "Genius Bar" because the company wanted the customer experience to feel like getting a martini at a bar—friendly.
"The idea behind the [Genius] bar was to create a place that's really friendly, like getting a drink," said Ron Johnson, who is credited for coming up with the unique name. "Imagine we had great bartenders called mac geniuses but they just dispense advice."
As the narrative on careers in customer service changes, companies are moving away from standardized names like "Customer Support" or "Customer Service" for their customer experience teams. Instead, they're using special, branded names to impact perception externally and improve morale internally.
[Read also: Changing the narrative on careers in customer service]
Put support center stage; it's a genius idea
Another reason Apple named their in-store support the "Genius Bar" is because it puts customer service in the spotlight. "Let's take help and make it center stage," Johnson explained to Steve Jobs.
Johnson's idea was that technology can be difficult. Customers shouldn't feel embarrassed or anxious about needing help. Apple's support space creates a space where asking technical questions feels less overwhelming for customers, and the name impacts the experience for support team members, too. Members behind the bar are called "Mac Geniuses" to celebrate how they are both technical and good with people, something Jobs didn't even think was possible at first.
Johnson recalls Jobs saying, "I've never met someone who knows technology who knows how to connect with people. They're all geeks! You can call it the Geek Bar." Nevertheless, a team with machine skills and human skills wasn't hard to find, and Jobs trademarked the "Genius Bar" shortly after.
Apple also has a special name for their online support agents. They're called "Apple experts," which clearly highlights their vast knowledge about the technology and the business.
While some people prefer online support over the in-person Genius Bar, I had to consciously stop myself from hugging the Genius who ended up supporting me. I was worried sick that all the files on my computer were lost forever, and was pretty stressed going into the situation. But not only was having access to 'a Genius' music to my ears, the unique name did make me feel like my experience was going to be different than the negative customer service experiences I had in the past, with other companies—and it was. The friendly face behind the bar was able to restore my computer, and for that, she was truly a Genius to me.
Empathy and empowerment are the secrets to happiness
Creating human customer connections isn't just an important skill for a Mac Genius. It's also crucial for GoFundMe's Happiness agents. The online fundraising platform named their support team "Customer Happiness" because they want their customers to know that they're here to help and will always choose empathy.
"We empathize with our customers' hardships and joys. Then, once we're done riding that life journey with them, we jump on another ride and embrace a new human story all over again," says Happiness Agent, Taleen D.
[Read also: GoFundMe strives for uber-fast first response times]
Happiness agents must complete an intensive training program because the human touch is important, particularly in times of need. "We lean on macros and text expanders to help make us more efficient, but we think about them more as a base for agents to build a response from that is human and not automatic," says Morgan Wood, head of Customer Happiness at GoFundMe.
Bombas is another company that chose the moniker "Customer Happiness" for its support team. But for the pay-it-forward sock line, "customer happiness" is about the power of empowerment. Head of Happiness Drew Stadler says that happiness at Bombas means "being an advocate on behalf of the customers, and … in a way that empowers them."
One way that Bombas happiness agents empower customers and bring them closer to the brand is by asking customers to donate unwanted socks instead of returning them—of course, the company still reimburses the return.
"Happiness" for Bombas is also about empowering its support team by making sure that agents know their ideas matter. "They're expected to help shape the company… there are no silos management wise," Stadler said. It's a philosophy that travels in two directions: agents are encouraged to share ideas and even Bombas' CEO has experience answering support tickets.
[Read also: Want customers to trust you? Trust your agents to make them happy.]
Stylist and SWAT teams know how to build relationships
For some companies, moving away from "Customer Support" or "Customer Service" means choosing an alternate name that clues customers into exactly the type of service or support they can expect. Jewelry company BaubleBar, for example, staffs a SWAT team, which stands for Service with Accessorizing Talent. It's a name that celebrates the people—with their unique creativity and skill set—behind the customer experience. The SWAT team focuses on creating relationships that customers love. For example, SWAT team members personalize the online shopping experience by posting pictures of themselves wearing their favorite pieces on the brand's social channels. They also proactively email customers to follow-up on an abandoned cart or to see how they liked a recent purchase. Sometimes, they'll even send a video just to make a customer smile.
"If it's not personal, there's no relationship-building there. It doesn't feel like the agent knows the customer, and the relationship is what's important," explained Nina Alexander-Hurst, BaubleBar's former VP of Customer Experience and SWAT. "Because at the end of the day, it's still the people behind the technology that are the customer service experience."
Nordstrom is another fashion brand known for having stellar customer service. Customers can email, call, live chat or meet in person with "Personal Stylists," "Beauty Stylists," "Wedding Stylists," and "Designer Specialists."
These individualized names presents each team as experts in their respective field. "Sometimes you need an expert to help you figure out what is missing," says Nordstrom personal stylist, Melissa.
Nordstrom stylists may pride themselves on being experts, but that doesn't mean the customer experience is less friendly. Another stylist, James, explains: "Having a stylist on your side is like coming into a store with your best friend."
Be a guru to your customers
It may just seem like semantics, but the shift in language these companies are using is important. What all these branded teams have in common is an emphasis on expertise and knowledge. Shopify refers to its support agents as "Gurus," underscoring their real life experience in building a community of business leaders. Gurus are a cross between librarians and business coaches, according to the ecommerce software company.
"Just like our merchants, Gurus have learned to wear many different hats each day. Many run their own businesses on the side and have first-hand experience solving the questions they are asked by our merchants to help with," Shopify explains on its blog.
In sharing their knowledge about entrepreneurship with customers, Gurus often feel elevated at work, too. "We have a huge impact because we solve meaningful problems for people. We're not tech support, we're people support," one Guru explains.
It all goes back to customer happiness—Gurus are rated on "smileys," which indicate "positive feedback." The language choices are intentional and, in this case, create a simple, powerful visual. Did you earn a smile?
Similarly, menswear brand Bonobos named its support agents "Ninjas" because they make the customer experience not only personable and easy, but fast. That's 'the Ninja way,' according to John Rote, former vice president, customer experience. He explained: "We focus on giving a customer a fast response time and we pair that with a basket of policies to make ordering and returns as easy as possible for customers. We have an interesting stat: If a customer has talked to one of our ninjas, he's actually much more likely to shop again."
Discovery in customer support
One reason why names like "Customer Support" don't make the cut anymore is that agents often aren't just responsible for supporting customers, but also for retention, upselling, and shaping brand voice, among other things. For example, beauty brand Birchbox has a team of "Discovery Specialists" and supporting customers is only part of the job.
In an interview in Cosmopolitan, Birchbox Co-founder and co-CEO Katia Beauchamp said of the specialists, "They interact daily with our customers, from answering phone calls, emails, and social media messages to managing subscriptions and overseeing quality control on all deliveries. We often call on our discovery specialists to think of ways to improve the customer service experience. The job gives a great crash-course on the business."
Since the discovery specialists have a unique opportunity to dive into Birchbox's business, they often discover that there's room for some unexpected career growth as they work to provide solutions to customers. "Some [Discovery Specialists] have gone on to produce our beauty videos; others manage pop-up retail stores," Beauchamp said.
[Read also: 4 ways customer support agents can make a career pivot]
Is it time to rebrand your support team?
It may be that a straightforward name like "Customer Service" or "Technical Support" makes sense for your business, but giving your support team a unique name can be a way to embody your brand values both to prospects and customers, but also within your organization. First impressions are important, and your support team's name is often the first thing people will learn about your customer service. Even a slight shift can make a difference.
In a last example, at Zendesk we call our agents "advocates"—a reminder that advocating for the customer is about more than answering tickets. As Irina Blok, a designer, writes, "It's a lot of pressure to stay on brand, be helpful, and problem-solve all at the same time. Advocates are brave!"
So what about your team? If they gathered around the bar with fellow ninjas, gurus, geniuses, experts, stylists, specialists or advocates, how would they introduce themselves?