Do you need an app?
Article
Building the best mobile customer experience — do I need an app?
Apps are a great way to retain customers, but it's important to flesh out a comprehensive mobile strategy across all touchpoints.
Published June 9, 2020
Last modified June 10, 2020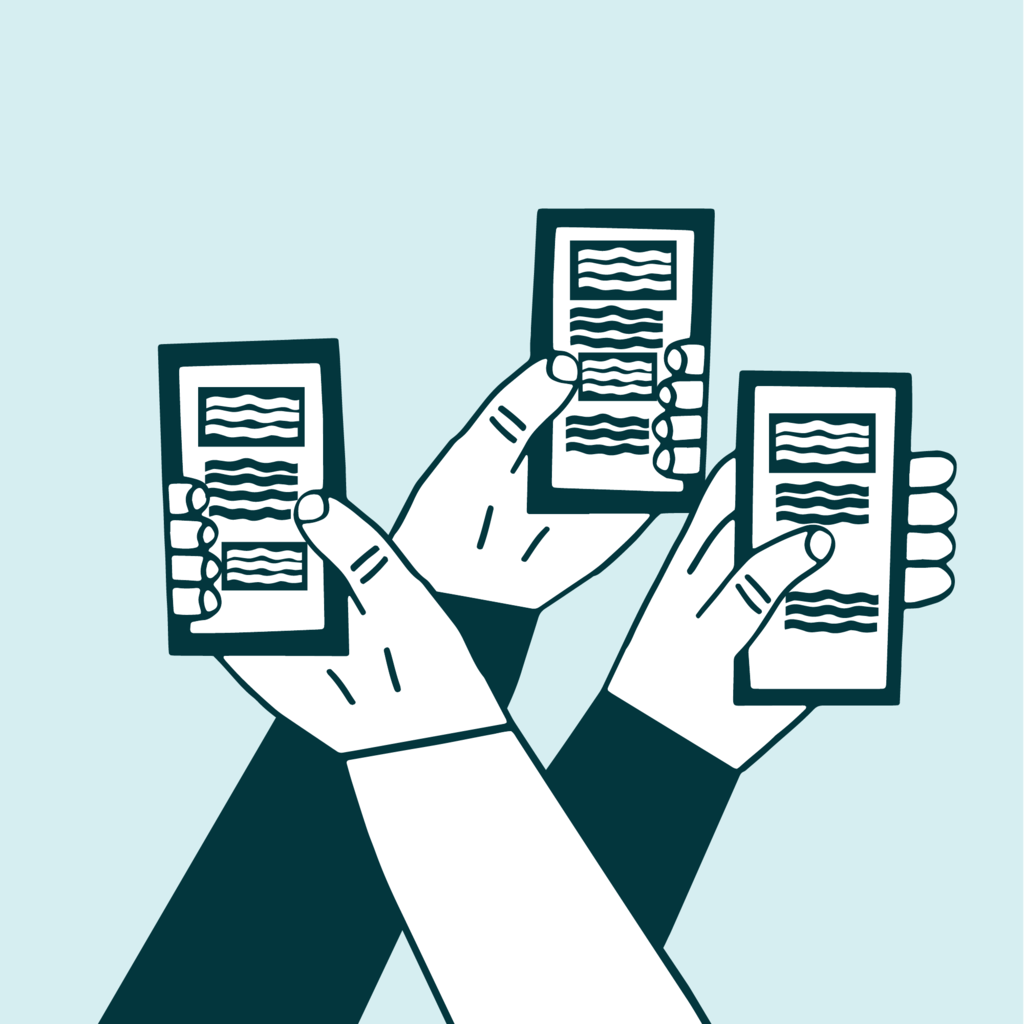 We live in a mobile-first world, and the ecosystem of applications on our phones is a testament to that. In 2019, there were 204 billion app downloads worldwide, nearly double the amount of downloads in 2016. People use apps for everything from groceries and banking to dating and gaming. Despite the fact that apps are everywhere, many companies still struggle with whether or not to create an app for their brand or product.
When considering whether or not to build out a mobile application strategy, brands should ask themselves: Will building an app create friction or take it away? Does the app serve a purpose, helping customers connect to each other or support? Will it boost customer loyalty? Do we already have a sufficient presence on social media, messaging apps, and the mobile web?
Why you might not need an app (and what to do instead)
Apps have a short lifespan

Apps are considered abandoned if they're only used once. In 2019, this comprised 25% of apps. 71% of app users churn after three months. Many users actually abandon apps if they're forced to complete an onboarding flow.

Apps can be gimmicky

If the purpose of the app isn't clear, you won't retain users. While creating a cool mobile experience might be a fun marketing idea, asking customers to go out of their way to download an app with limited purpose isn't sustainable. No need to add extra steps.

You need to cover all your other bases

It is vital that companies make themselves available where their customers already are — social media, messaging apps, or even in mobile browsers. Unless an app can offer a sense of community to customers that they can't have elsewhere, it's likely more important that brands check off these other boxes before foraying into app development.
When you do need an app
Apps can be a great place to build and nurture a customer community. When customers have a reason to keep coming back to the app, they can provide valuable insight and data that can be turned into actionable changes. Conversely, customer communities also form in other places around the internet. Expert advice and input can be sought out on websites like Quora, Instagram or Reddit, and many brands do make themselves available there. Mobile apps, however, give brands closer insight into valuable customer data with the added benefit of the ability to cultivate user-generated content.

Apps built around community
Nike Training Club & Nike Running Club

Nike's apps place a huge emphasis on tracking and sharing progress. The apps integrate with mobile maps and features like Apple Health, which monitors heart rate. Runners, climbers, and cross-fitters alike can participate in user-created challenges and events, work out with other users, and track their achievements. Nike is able to gather demographic data on their customers' exercise habits and tailor unique offerings to them.

Four Seasons

Four Seasons' mobile app is meant for repeat customers. Guests are able to contact the concierge through the app's integrated messaging SDK for nearly any request, at any point before, during, and after their stay — understanding that the customer journey extends far beyond immediate contact. The app places an emphasis on trip planning, allowing users to detail their itineraries and make reservations while adding greatly to their customer experience.

Th3rdwave

Th3rdwave is an indie app that acts as a directory and a social network for consumers of third wave coffee. Users are encouraged to rate and review cafes, attend openings, and share photos. The app places an emphasis on community collaboration and user-generated content, with additional ecommerce features that allow customers to participate in loyalty programs more typical of chains like Starbucks (whose app has 16 million active users), or order coffee ahead of time and skip the line.
What to consider when creating an app
There are numerous aspects to consider when developing an app. According to Smarter with Gartner, top-performing organizations develop up to 40% of their solutions in-house. We've detailed some high level best practices in this guide offering mobile support inside apps, explaining why in-app support should be native, intuitive, contextual, and customizable, and how to get started with embedding support in your own apps.
Since 2018, "multiexperience" app design has been trending upwards, referring to apps across different touchpoints (mobile, voice, wearable, conversational) providing a consistent user experience. Perhaps most importantly, top-performing companies place a high emphasis on UX design principles. We have also compiled best practices to create better mobile customer experiences, like simplifying onboarding and navigation, collecting customer feedback, and keeping an eye on metrics that cause customers to abandon apps.

Implement a world-class customer service solution
Realizing the dream of great CX is closer than ever before. This guide will help you maximize your chances of success by translating your company goals and strategy into requirements, and by establishing concrete plans for scaling as your company grows.