Design in Health helps solve for a better patient experience, from testing sites to nursing homes
Design in Health helps solve for a better patient experience, from testing sites to nursing homes
Last updated September 21, 2021
Before COVID-19, Design Institute for Health (DIH) at the University of Texas was already reimagining healthcare using a design approach. The organization, also known as Design In Health, had interviewed lots of people to understand the healthcare user experience and needs and had married medical experts with designers to create new options. It was also preparing to launch a first-of-its-kind masters program, of which the inaugural cohort of 25 learners are on track to earning their MA in Design focused on Design in Health and will graduate in May 2021.
"When COVID started rearing its head in central Texas, everyone was scrambling to set up testing," said Stacey Chang, the founder and executive director of Design Institute for Health. DIH was tasked to help design the new testing sites, which would have to be outside the main medical centers so the hospitals could be kept clear for patient care.
"The closest anyone could remember to this context was H1NI," Chang said. "We historically haven't had a pandemic that's required us to do this much testing. If someone is going to be doing something for the first time, there are not best practices to rely on. There were infection control procedures, borrowing from Ebola. But this would be primarily in a drive-through arena…and that hadn't been done before."
[Related read: How the Design Institute for Health reimagines patient healthcare]
Designing for efficiency—and stress management
Drive-through testing sites were originally reported as being pioneered by South Korea on March 3. And by March 10, sites had been established in Seattle, following the Korean model. By March 17, a consortium including Dell Medical School at the University of Texas, had opened several in Texas. The DIH was tasked to find ways to make them better, and to create best practices.
Some perceived testing center design as a logistics issue, to solve for a set of cut-and-dried workflow issues. But that's not how DIH rolls—the organization began by working to understand the experience of both testers and those being tested. Texas' summer temperatures are known to soar up to about 110 degrees Fahrenheit, or even higher. That was one unique challenge. But then there was also the overall stress of the process.
"There was a lot more anxiety about this than in showing up for a flu test," Chang said. "People would be dealing with a lot of concern. It's not just the fatigue, or the heat, it's having to yell at people [through the glass of their car windows, since they must keep the windows closed until testing time], and wearing a mask…. People coming to get tested are, in many cases, frantic, concerned that they are positive. If their symptoms don't qualify them for testing, they get really upset."
After testing, the swabs were processed in a lab and people were forced to wait several days for results, unsure of how they should behave in the interim: whether they should be quarantined, for example.
"We realized it was not strictly a medical intervention, there was more counseling required. We needed to set it up so we could devote more time to the counseling part of it than the actual testing," Chang said. "We needed to spend substantial time with them, explaining what it is to contact trace while waiting for results and help them understand the circumstances. We didn't expect the emotional component."
[Related read: 7 innovative ways technology is transforming the patient experience]
The future of nursing homes, schools, and more
Testing was only one project among several that have arisen because of COVID, Chang said.
Another is working in nursing homes where up to 40 percent of COVID deaths have been reported over the months. A July report by the Centers for Disease Control showed that 80 percent of COVID deaths are in people over the age of 65.
"The risk level in nursing homes is really high," Chang said. "The residents are in need of medical care, they're dealing with co-morbidity, they're living in contact with each other and with caregivers…the City Council of Austin recognized the need to act was immediate. Even if we have a vaccine and some version of normal, COVID is going to continue to be an enduring risk for nursing homes."
So as of mid-July, representatives from DIH had spent over four weeks visiting nursing homes to understand where the risks lie and where they might have opportunities to improve outcomes. Some of the issues that need to be addressed include the layout of space—double occupancy rooms—operational workflows, group activities like bingo and dining together, and family visits. All of these can present risks for the virus to spread, but many of them also protect residents' health and mental health. Many residents, for example, couldn't understand why they couldn't see their loved ones. Also, many nursing home employees used to work in more than one facility in order to make ends meet; that practice was stopped. Chang said the project will continue through the end of the year with investigative research, prototypes for solutions, and hopefully some policy changes.
Policy changes have had a significant impact in other places, such as Hong Kong, where no deaths were reported in nursing homes from COVID. After the devastation of the SARS virus, each nursing home in Hong Kong was required to have a government-trained infection control officer and stock a month's worth of personal protective equipment (PPE).
"The nursing homes are just a surrogate for a bunch of different scenarios where people are not particularly good at following control prototypes…like in schools," Chang said. "How do we get kids back to school?" Their work raised other issues that must be solved, like how to shift to telehealth and what to do about patients who are afraid to go to the doctor lest they catch the virus; this group includes some of the most vulnerable populations, such as those with pre-existing conditions.
"The (medical) field is full of heroes," Chang said. "What can we do to ease their burden? If front-line staff are the ones to defend against a pandemic like this, it might be providing them childcare or time off for their mental health needs."
[Related read: Talking about mental health at work, now part of the employee experience]
It's not just medicine; it's social change
DIH is still hoping to launch its master's program and has 26 students that have qualified. It created the program because of international interest in what DIH is doing, said José Colucci, PhD Director of Research and Development at DIH.
Among those interested are large health organizations, international companies, and philanthropic organizations. "There's definitely a market for people with that specialty," said Dr. Colucci. "Design in Health is going to train them to be exactly what the market needs—systems designers for healthcare."
Chang said they're currently working with a global entity that distributes vaccines to solve the challenges that go with vaccine creation and distribution. For a long time, he said, it was believed the trouble was lack of consistent available supply. Now they realize that getting adequate vaccines ready, through the supply chain and into the arm of the patient, is a design problem.
"The piece we touch on is a little bit more design of health, but it's really design of society," Chang said. "We're only realizing now how tightly linked poverty and poor health are. We have to start addressing the social concerns. It's a whole new field."
Some of the master's degree classes, Dr. Colucci said, will include applying the tools of design such as prototyping, sketching, and storytelling to solving these social and health issues. Then they will progress to working on solving some health-related problems with the skills they have learned in the healthcare practicum. Community partners will bring real-world challenges for students to tackle in teams.
"Our hope is that at the end of the master's program they will have a portfolio of work…tied to concrete, social problems."
One such project is called CORAGE which helps families whose child was born with a single ventricle. Generally speaking, this particular congenital heart condition requires three separate operations and families must live no more than 15 minutes from the hospital, Dr. Colucci said. It's a very taxing journey of recovery. Some people have to move to other cities to make sure their child has appropriate medical care. Prior to COVID, he said, CORAGE participants planned to visit with families in their natural habitat. They were concerned that meeting families on Zoom would detract from the quality of the visits. But, as it turned out, this population was very accustomed to online interactions.
They are hoping that the experience of the CORAGE families will help guide them in telehealth design in the future.
Healthcare's physical environment was definitely overbuilt, Chang said, and part of the role of DIH going forward, as always, is imagining what's next.
---
Photo by Andrea Piacquadio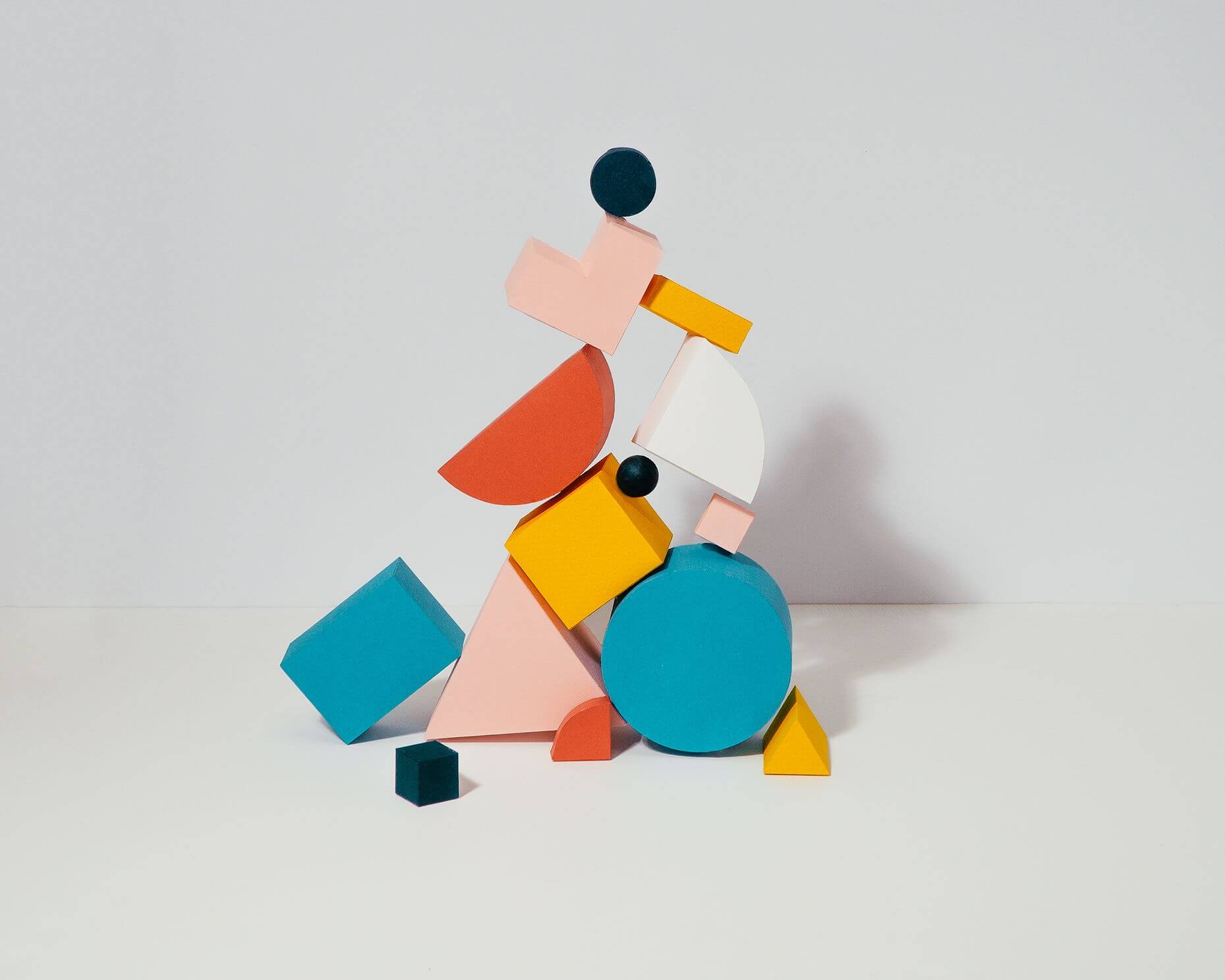 Zendesk Customer Experience Trends Report 2020
Discover how top companies provide experiences that keep customers returning and the best practices that separate the leaders from everyone else.
Zendesk Customer Experience Trends Report 2020
Discover how top companies provide experiences that keep customers returning and the best practices that separate the leaders from everyone else.
Download now