Integrations to keep your summer going
Integrations to keep your summer going
New Zendesk app integrations are here. Learn all about how these new integrations can ease workloads for your sales and support teams.
Last updated September 27, 2021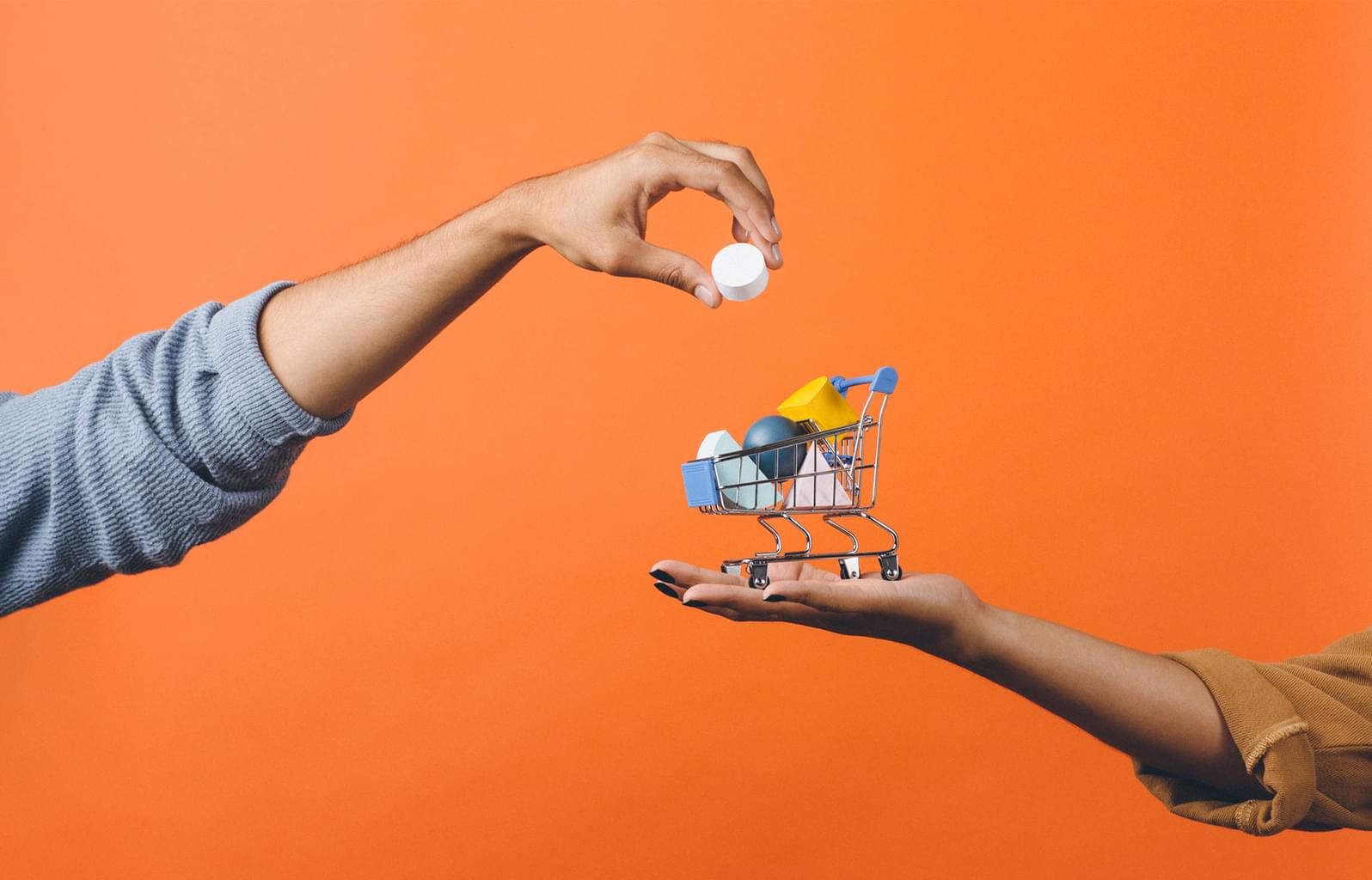 Here are the newest integrations from Zendesk to help your team provide great experiences.
BaseLinker
BaseLinker (Support) (Chat) is an e-commerce integration and multi-channel sales management system. This is a free BaseLinker add-on that shows the customer's orders related to a given email address directly in the Zendesk panel view and one-click takes you to the correct order card in BaseLinker. Save time so far spent on switching between your inbox and order list. Forget about the exhausting order database investigation – your customers will be answered faster. You can even create a new order for a given customer directly from the 'BaseLinker for Zendesk' app.
Crowlingo
Crowlingo (Support) provides natural language processing (NLP) services to find insights and relationships in texts. Crowlingo analyzes data with one universal solution regardless of the language​. Crowlingo offers Deep Learning NLP Services that users can leverage to find insights and relationships in texts​, unify processes with one universal and multilingual solution, and analyze documents in real-time through APIs​. This integration connects with your Crowlingo deep learning models to automatically tag new incoming tickets by the criteria you define, such as Topic, Issue, Priority, or Sentiment.
Verse for Sell
Verse for Sell (Sell) helps businesses to engage with more prospects and capture these conversations automatically. Verse is a lead conversion platform that helps businesses follow up and convert more leads into sales by instantly engaging new leads through a real 2-way text conversation, driven by powerful AI alongside highly trained reps. Qualified opportunities are then passed directly to your sales team so they can focus on the right opportunities, at the right time, and close more deals. Prospects in Zendesk Sell are automatically synced with insightful information and sales context about the person from Verse. Conversations with prospects are automatically captured in real-time. Sales reps can easily send new prospects to be engaged by Verse with a click of a button.
ViiBE for Chat
ViiBE (Chat) is a video assistance technology dedicated to help desk support in call centers. ViiBE for Zendesk promises the best remote diagnosis thanks to live video stream combined with AR and collaborative tools. ViiBE helps you optimize your customer experience and reduce on-site travel. Once the ViiBE app is enabled through your Zendesk platform, simply open a ticket and a ViiBE call button will be embedded so you can immediately start making ViiBE calls. When the communication ends, both the call center agent and the customer are asked to give their opinions about the quality of the call. This exit ticket helps track KPIs such as NPS, FCR, and customer satisfaction.
Additional apps added in July:
LiveSession (Support) allows you to record and replay your website visitor's sessions. Add links to your identified user's session replays directly from a Zendesk Support ticket. By watching your visitors' session replays, you will be able to recreate issues they encountered.
Droz Messaging (Support) is an app that allows proactive messages and campaigns through WhatsApp and SMS. With this app, you can perform both bulk messaging through the navbar menu, and individual messaging through the sidebar menu.
Ring.io Call Center (Support) puts a fully loaded inbound + outbound call center at your fingertips. Call Queues, Live Monitoring, Full Call Recording, Whisper, Advanced Reporting & Analytics, Live Stats, Dynamic IVR, Ticket-Based Routing, Follow-the-Sun and more.
SturdyAI (Support) analyzes customer communications data to reveal important signals. Detect critical signals from your customers and route them to the right people at your company in real-time. Retrieve historical Zendesk data for crucial insights.
Parent Child Ticketing (Support) links your tickets together in Zendesk support. Link any ticket with parent tickets, link child tickets with any ticket, update parent tickets if child ticket fields are updated, update child tickets if parent tickets are updated, or even create a child ticket from any existing ticket.
Command E (Support) instantly finds docs, open records, launch apps, message contacts, join meetings, and more. With Command E you no longer have to remember where to go, instead, just focus on what you need to do. Easily search for articles, blog posts, tickets, and more in Zendesk with Command E!
Calendly Events for Sell (Sell) lets you create and view appointments instantly with Calendly from Zendesk Sell. Create an appointment instantly with leads, contacts and deals from the detail view, view leads, contacts and deals upcoming and previous appointments inside detail view, or view all of your Calendly appointments from Zendesk Sell top bar.
Zafster (Support) allows you to manipulate your ticket data the way you need it. Simply click a button, and all the data you need and want is extracted to a Google Spreadsheet of your choice. Only extract what you need, do not bother with the rest of the unused / not needed details.
Side Tickets by LEAFWORKS (Support) allows you to organize multiple tickets into a single project. Create and link side tickets with the original (main) inquiry and push or pull email comments between tickets, and choose if those comments are public or private.
Stamped.io (Support) enables you to collect and showcase product reviews to build trust and boost sales for your eCommerce Store. Handle reviews and Q&A more efficiently from Zendesk and respond to reviews directly.
Import from Help Desk Migration (Support) is your quick and sure way for importing data to Zendesk from a CSV file. The app allows importing of tickets, contacts, organizations, agents, groups, comments and attachments, custom fields, and tags.
Export from Help Desk Migration (Support) is a quick and easy way to export your Zendesk data into a CSV file. The CSV Export App allows exporting your entire Zendesk instance in a few clicks. Export tickets, contacts, organizations, agents, groups, comments and attachments, tags, articles, folders, categories, and more.
Euphoria Cloud Phone (Support) is a business telephone service that offers its customers unprecedented control and automated operational efficiencies. This app allows you to extend your Euphoria's experience within Zendesk by being able to make and receive calls, without having to use another application.
astTECS Dial (Support) provides a complete suite of Enterprise Telecom Products. The Zendesk integration provided by astTECS would enable customers to use their existing IPPBX or Call center solutions along with Zendesk. Features such as click to call, automatic ticket pop up, saving call recordings to tickets, and organization mapping based on DID.
ActiveCampaign by oAppS (Support) lets you view your ActiveCampaign data within Zendesk Support. From the tickets sidebar, agents can add/view ActiveCampaign data without leaving Zendesk Interface.
Translate Ticket Fields (Support) transforms all your ticket fields into Dynamic Content. You can use Dynamic Content to translate your forms and fields, but converting them all manually to Dynamic Content can take hours or days. This app automates that process.
Salesloft by OAppS (Support) lets you view your Salesloft data within the Zendesk Support ticket interface. Directly from the ticket panel, agents can add or view Salesloft data without leaving the Support ticket interface.
Nextel Cloud (Support) provides you the opportunity to automate the work with calls from clients. Features include things like automation creation of contacts and tickets, saving the recordings of conversations in tickets, displaying the customer's name on the ip phone, auto-open client card when you answer a call, and more.
New themes added in July:
Scive is a modern and well-featured Zendesk Guide theme with a special focus on taking the community to new heights
Dublin is a modern, responsive, and mobile-friendly Zendesk theme. Everything from the header, custom blocks, table of contents, and footer is configurable – making it user-friendly. Multi-language and dynamic content are supported.
Vanqor is a fully responsive Zendesk® Guide Help Center Theme (templates). It can be used by all kinds of organizations — Technology, Education, Tour & Travels, Food, Startups, IT, Medical, Construction, Builder, Marketing, Startup, Fashion, Government, NGO, Not-For-Profit – Companies, Business or Organizations.
California is a minimalist and responsive Zendesk theme that is ideal for Help Center with numerous categories and sections. It has a sidebar navigation menu displaying all categories, sections, subsections, and articles—perfect for showing step-by-step articles. Everything from the header, custom blocks, table of contents, and footer is configurable – making it user-friendly.
Fintechs forging trust
Learn how fintech startups can prove themselves worthy of customers' trust.
Fintechs forging trust
Learn how fintech startups can prove themselves worthy of customers' trust.
Read the report