Group messaging for complex marketplaces
Use group messaging to deliver great customer experiences
With group messaging, multiple moving parts in complex marketplaces can come together like a well-oiled machine
Last updated November 24, 2020
Uncomplicating the customer experience can be especially challenging for companies with complex ecosystems: think of buyers and sellers within marketplaces like eBay or Reverb, or the web of interconnected business owners, drivers, and customers on the receiving end of food or furniture deliveries.
Online marketplaces for on-demand services, like food delivery, have a mighty set of needs to meet: customers quickly tapping menu choices into their phones after a long day at work, delivery drivers zipping from one end of town to another managing multiple pickups, and small business owners balancing phone orders, walk-in orders, and online orders during peak meal hours—and a small window of time in which everyone is expected to accomplish these tasks.
Complicated systems for communication between these parties can add to the stress when something goes awry. Maybe there was traffic. Maybe a courier hasn't yet come to pick up the order. Maybe the customer updated their order and it will take longer than expected. Any of these hiccups, though common and often expected, can be even more frustrating when they're not communicated to the right people at the right time. When customers are struggling to get answers and support agents are struggling to pass information between buyers and sellers, it puts the business at risk for canceled orders and customer churn—and just plain annoyance on all sides.
Fear not: Multiple moving parts can come together like a well-oiled machine, and group messaging is quickly becoming the way to do just that. It all comes down to streamlining communication to be more effective, timely, and relevant in the moment. The first step is creating the spaces for these kinds of conversations to happen within your platform.
The benefits of messaging in multi-sided marketplaces
Enable conversations between all parties in the marketplace
There's no need to make communication more difficult than it needs to be, especially in an environment this expansive. If an end user can speak directly to a business on the same platform, there's no need for a customer support agent to enter the mix if they don't have to. For example, if a customer is simply inquiring about the status of their delivery, the only person they need to be connecting with is the delivery driver who picked up the order, or the restaurant at which the order has stalled.
Though many of the benefits of multiparty messaging focus on maintaining seamlessness for customers on your platform, it can have significant operational benefits, as well. When the end user and delivery person can have their A-B conversation within the same marketplace support dashboard, agents can join the conversation as necessary and helpful—not as a default. As a result, agents who aren't running point between all of these parties can focus on other support issues that need more targeted 1:1 attention.
Simplify external collaboration with group messaging
Group conversations can also help teams collaborate more effectively about situations in the wild, such as managing logistics in a complex supply chain or helping HQ and employees in the field to communicate more easily. In a landscape this big, there will be many smaller groups of employees who might need to communicate with each other in real time; think of the rideshare drivers in a specific area who need specifics on a policy change, or giving a select set of vendors a heads up on an upcoming promotion.
Consider the experience of a delivery driver in San Francisco named Sam. Street closures can wreak havoc for those in his line of work, and it's essential information to get out to him and other drivers, quickly. Group messaging allows the marketplace to communicate instantly and quickly with all of its drivers in the area, within the company's platform.
Drive customer loyalty via community engagement
Achieving customer intimacy can be a challenge for scaling businesses, and it can be especially difficult for marketplaces with many relationships at stake. One of the best ways for a business to foster intimacy and customer loyalty is by creating customer-to-customer group messaging around specific topics, such as knitting, DIY home projects, or at-home gourmet cooking.
Enabling in-platform messaging allows end users in e-commerce marketplaces like Amazon, eBay, or Etsy to join these groups for a more intimate conversation about the topic at hand. Those with a passion for custom cabinetry might look for a different kind of conversation than those who are sewing their own drapes, even if both would fall under the category of DIY home projects.
Furthermore, when all of these conversations happen on the company's own platform, it can provide visibility and insight into an often widely distributed user base, spanning demographics and geographics.
Consider another example from Chloe, an active customer on a delivery app. Her goal is to try all the pizza places in San Francisco, so she's definitely a heavy and regular user. After joining the local Pizza Lovers group on the app, she and others share their experiences, favorite pizza spots, and build community around a topic they all care about. It's also a win from the delivery app's perspective, as it encourages recurring orders and new ways of discovery, both of which help drive sales.
Make space for the conversations and community that foster loyalty
Making it easier for all parties within a business to communicate is an essential step in creating a seamless customer experience, but there's no need to reinvent the wheel to achieve it. Allowing everyone within a complex business ecosystem to communicate using familiar messaging capabilities is just one less roadblock when building relationships across the board.
Multiparty Conversations by Sunshine Conversations allows for marketplace businesses to keep anyone, or everyone, in the loop. Learn more about how group messaging helps drive efficiency and better experiences.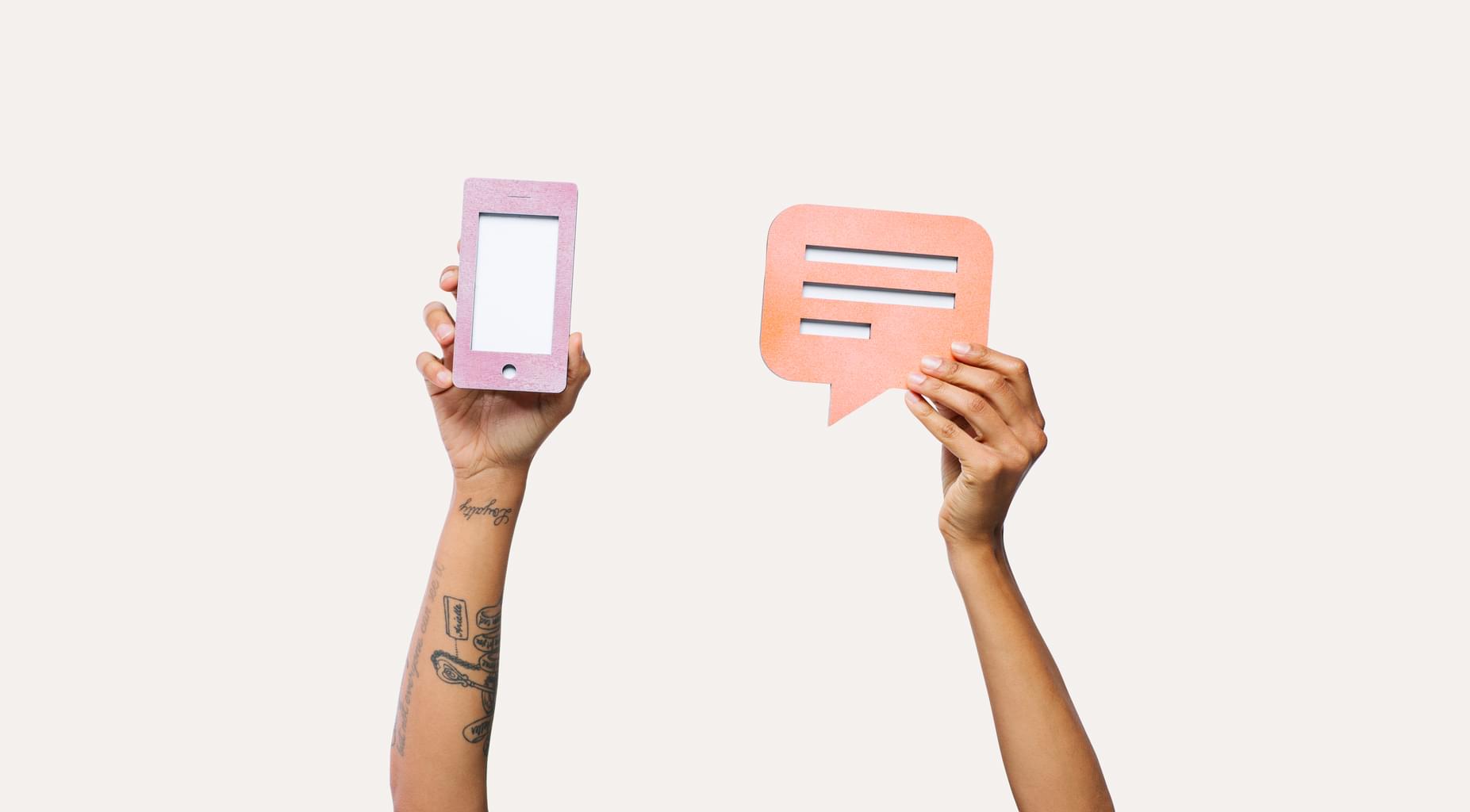 9 ways to transform your CX with messaging
Integrated messaging platforms make it easy to deliver the best experience for customers, wherever they are.
9 ways to transform your CX with messaging
Integrated messaging platforms make it easy to deliver the best experience for customers, wherever they are.
Download now